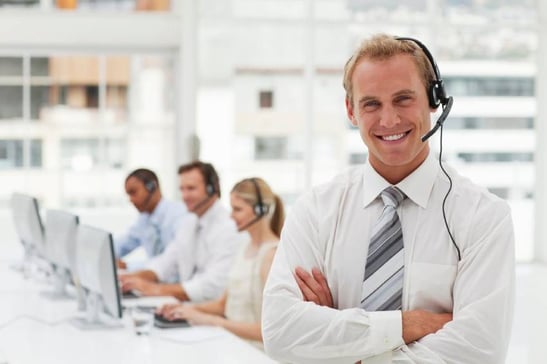 How to improve your Telesales process and make sure sales goals are met and costs are reduced? Telesales calls are an important part in the sales process of FMCG or food manufacturing groups. When handling orders for these large companies who revolve around fast and precise logistics, many aspects of call management must be taken into account.
---
1. Effective mass call scheduling
Know your customer's availability to schedule calls: in order to promote products and take orders from customers, you need to reach them in the first place. Therefore, make sure telesales agents call at the customer's best availabilities. When organising telesales agents call schedules, this is a critical criteria of call list management.
2. Automated call agents attribution
Call lists generation needs to be handled automatically. Your telesales application should be able to extract massive list of clients to schedule calls for each telesales teams. Allow no mistake here when collecting CRM data.
3. Correct master data
Ensure that details like call days and times, delivery requirements and phone numbers are correctly maintained in the system and that telesales agents are correctly associated with the customer.
Which promotion can apply to this specific customer? What is his product assortment and order history? Any oversight leads to wasted time and reduced efficiency.
4. Intuitive & informative screen for call agents
Make sure clients receive all relevant information and that the telesales agent can easily access it. Details like prices and delivery dates should be accessed easily.
Therefore, the ideal telesales solution is connected to your ERP, and order taking and client informations are displayed on a single screen. That way, calls are effective and order entries are entered as fast as the speed of speech. Stock information and specific discounts can be communicated directly. Telesales training is expensive so an intuitive and unique software is essential to accelerate processes and at the same time reduce costs.
5. CTI integration
You can also optimize call efficiency with CTI (Computer Telephony Integration). Whether it's Skype for Business, or telephony systems like Cisco, Unify or 4Com, adding CTI to your telesales software allows for extra features like click-call buttons. It will also be helpful to recognize inbound calls, and again to display relevant information onscreen.
---
When implementing SAP C4C for clients like Vandemoortele, Elixir Solutions kept all these considerations in mind and built a highly specialised SAP C4C Telesales plugin that consists of call list management and order-taking solution on a single screen. With the SAP C4C integration, all relevant details about the customer are gathered and this allows for quick and easy order processing. Extra requirements like CTI integration can also be added.
Want to have a look at what a SAP C4C Telesales application look like in practice?
---