HubSpot Advanced Implementation Certified Partner | Elixir Solutions
Today, we announce that we are on the shortlist of HubSpot's Advanced Implementation Certified partners. HubSpot, a leading growth platform, uses this advanced certification as a way to recognize and verify members of the agency partner community that specialize in highly complex CRM implementations, software integrations, and migrations. This makes it easier for customers to connect with the right partner.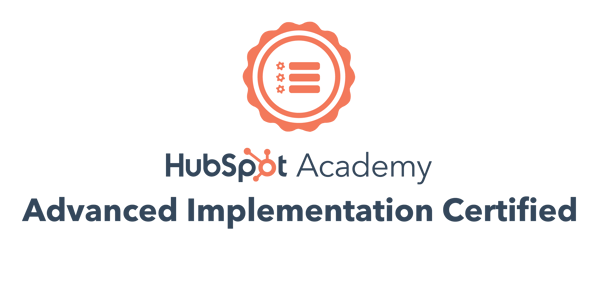 CRM and ERP integrations with HubSpot are our speciality
Elixir Solutions, with its deep knowledge in the best practices to use CRMs, has implemented HubSpot Sales and Growth suite at numerous customers. We enable the teams to be more efficient by using the most user friendly tool, in combination with the data that they need. CRMs and ERPs are our speciality when it comes to integrating HubSpot.
Handling complex implementations, integrations and migrations
"At HubSpot, we have a multi-year vision to invest in infrastructure that will make it easier for customers to connect with partners," said Katie Ng-Mak, VP of global partner strategy and operations at HubSpot." Elixir Solutions has demonstrated they are highly skilled in handling complex CRM implementations, integrations, and migrations. I know they will add a ton of value for our customers."
A way to differentiate ourselves
HubSpot offers a variety of certification options specifically for partners via HubSpot Academy, including the Partner Certification. Through the Advanced Implementation Certification, partners that truly excel in a particular set of services and competencies are able to differentiate themselves accordingly and stand out in the directory for clients looking for these services. This provides peace of mind for customers and more opportunities for partners.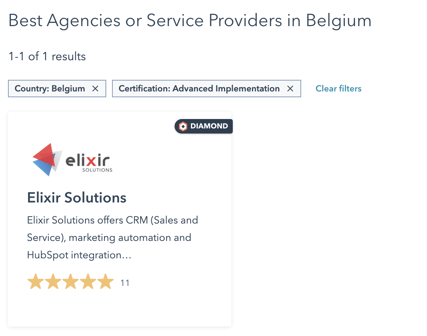 First tiered agency in the Benelux
"This recognition from HubSpot is a substantial achievement for Elixir Solutions. We are the only tiered agency in the Benelux that received it, and it puts us in the very top tier of HubSpot agencies on a worldwide level. This clearly demonstrates that Elixir Solutions is the go-to partner when it comes to medium sized to large scale implementations of HubSpot in the Benelux and beyond," said Carl Bouckaert, Director at Elixir Solutions.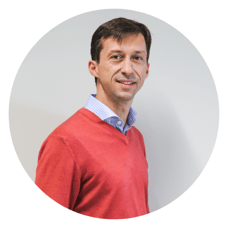 Download our free solution brief to know how HubSpot and SAP brings the best of both worlds together!