Getting started with webinars
Running a webinar is a great way to keep personal contact with people on a long distance basis. In terms of investment on the end of the attendee, the webinar presents the advantage of enabling you to provide deep and useful content. It's easy to join, follow and shows an interest of the attendees for your content.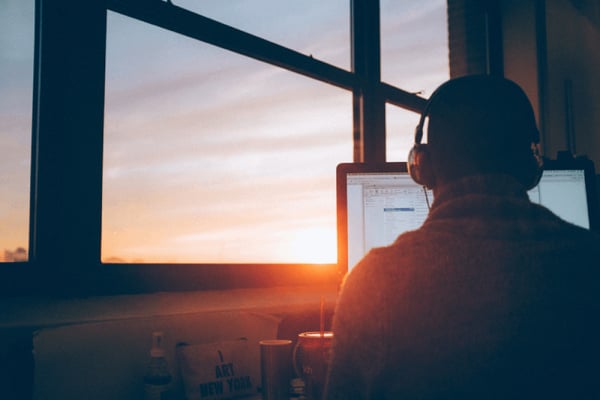 First : to which audience?
A webinar is a type of content that adapts to a lot of situations. The benefits differ from the audience that you will target.
Marketing: Webinars are a great way to get in touch in a personal way with strangers or visitors... In terms of indicators, the participation to a webinar shows a large interest for your content. It enables to establish a relationship with them on which building a further connection.
Prospects: Bringing your prospects closer to the product or service that you provide with a webinar can also be a great way to continue building the relationship.
Customers: Keep them engage with you by continuing to provide them value.
Internal webinars: When your team is working remotely, or in offices in different locations, webinars could also be a good way to be in touch with your team and to bring them together.
Second : which topic?
Depending on the audience, some content can be more specifically interesting.
Marketing: Generally speaking, a marketing webinar would be on a topic that is related to your business, but not tight to your service or product. It can a webinar that will be interesting to answer questions, problems of your audience, or even to train them on some topics.
Prospects: Some good topic would be to do demos on the product or service that you provide, sessions on benefits, some webinars where the prospects can be in touch with customers and share experiences...
Customers: For the customers, apart from content that will continue to train them on related topics, hosting webinars on updates on the product/service, tips on how to use it best, are always a good idea.
Internal webinars: For an internal audience, great content would be to do trainings, but also presenting internal programs, or even cultural webinars to improve the sense of community.
Third : how to choose your platform?
Choosing a good platform to host your webinar is essential. There are different features that you can take into consideration.
If you want to favorise the interactions, then a platform where people can talk to each other are a good fit.
If you want more a webinar in the style of someone presenting a topic, leaving the interactions for the end, then a platform with one or two speakers and a chat would be preferable.
Some tools are enabling you to do polls during the presentation, which would be a good way to get a sense of the knowledge on the topic, or to base your presentation on your audience profile. It is also a good way to keep your audience active.
Sharing documents can be a feature useful during such a presentation.
Recording your webinar is also something that you could use : if you want to send the recording to your attendees afterwards, or put it in free access on your website in a replay.
...
Getting started with webinars
Getting started with a webinar would require to : define your objectives, your audience, the topic of the webinar and to choose wisely your tool. Once those basics are set, you can start planning your first webinar!
Take a look at the recording of one of our latest webinars on HubSpot updates and the cookieless future for inspiration: