4 Reasons why SAP C4C customers should consider HubSpot
---
INTRODUCTION:
With the introduction of SAP Hybris Cloud for Customer (SAP C4C) in 2012, SAP has taken its CRM to the cloud. As SAP C4C user adoption is booming, so are the growth rates for SAP's cloud revenues, as you can read in this article.
However, these C4C customers may see great benefits from implementing and using C4C for their sales team, they might as well face some challenges. Notably on the marketing side where features are limited, just like in any other cloud based CRM.
One marketing manager from an industrial B2B company recently asked me whether he should be falling back to his 'good old' email marketing tool? The answer is of course: no!
Instead, what he should do, is look at an inbound marketing tool like HubSpot or similar. Let me tell you why.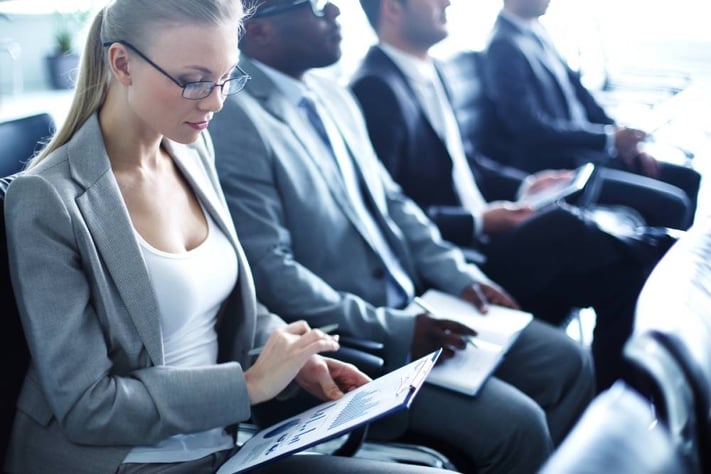 ---
So, why considering an inbound marketing tool like HubSpot?
1. Stop spamming your existing customers, attract new leads instead
Off course you should stay in contact with your existing customer base. And yes, you should send them a newsletter and inform them about new products and/or promotions. But a marketing tool should do much more than sending emails to existing contacts.
Now, these days the marketing features you need are in the area of inbound marketing. This means: attracting visitors to your website, converting them into leads, so the sales team can close the deal and you, as a company, can delight them with your products and services along the way.
Conclusion: turn your website into a customer attracting magnet
2. Keep unqualified leads where they belong
I recently talked to a Digital Sales & Marketing Director, and he explained me that they ran into serious issues with data pollution in SAP C4C. After a quick discussion it became clear that they had simply loaded all leads in SAP C4C, generated online or offline, before any qualification had taken place.
Bad idea! Because loading these contacts in C4C just like that may lead to duplicates. Also, if you would load them as contacts, you cannot delete them anymore (you could merge them manually, but this time time consuming).
These kind of issues can simply be avoided by using a marketing automation solution as the master system for lead generation and qualification. You don't want any students or journalists in your CRM environment, just because they asked for some information, right?
Conclusion: keep your unqualified leads out of SAP - perform initial lead qualification in HubSpot
3. Comprehensive marketing feature set
We all know that an average marketeer doesn't like to work with SAP. Give them a tool like HubSpot and they will love it! It is fast, easy to use, and has all the features they can dream of.
In a nutshell:
Advanced inbound marketing with content planning, content creation (landing pages, blog posts, call-to-actions, forms,… ) and follow up, all in the same tool
Top-tier email marketing with a best in class editor and additional sanity checks
Social inbox, monitoring and publishing
Contact management, segmentation, workflows, lead scoring, AB testing
Support for SEO and paid advertising
Analytics tools, reports and dashboards
...
Conclusion: Having the right tools at your disposal, lead generation becomes so much more efficient!
4. A standard SAP C4C to HubSpot API integration already exists
If you're an SAP customer, then you understand the importance of integration for your business. And with the marketing department taking a more important role in the lead generation process, data and process integration between sales and marketing is key.
With ElixirSync, we have a solution that does exactly that!
By integrating HubSpot with SAP C4C, you turn your sales and marketing departments into a lead- and business generating machine. Doing so, you can follow your business contacts through the entire customer journey, from unqualified lead in HubSpot to delighted customer in SAP C4C.
Conclusion: Align your customers journey by focussing on data and process integration
---

CONCLUSION:
A marketing automation tool like HubSpot is a necessary complement to your commercial solution landscape if you take online lead generation seriously.
Want to learn more about our solution that integrated SAP C4C to HubSpot? Then please have a look at our solution brief:
---