5 things to think about when starting with a HubSpot CMS migration project
HubSpot CMS's main strength is that it can be used in combination with the other tools. It enables to track, convert and use better the information. If you're convinced that it is the tool that you need, stay tuned for 5 things that you should think about when starting a HubSpot CMS migration project.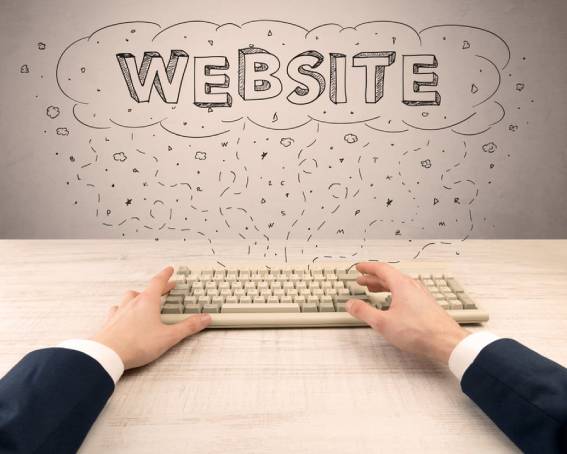 1) Migrate your website, landing pages and blogs with the help of HubSpot
HubSpot offers a free migration service to get you started. In this offer, they offer you by default a landing page and a few templates using the design of your existing website. There are limitations though. Indeed, no custom requirements are possible, and only basic modules are migrated. This is a good start and constitutes a good basic ground to build upon.
On top of this basic/free landing page migration, HubSpot can recreate all pages from a domain for a very reasonable fee. There are again some limitations, but this is quite helpful.
We advise you to start with one of these offers. Indeed, they will give you a place to start and a lot of the work would already been done.

2) Create reusable modules
After that the migration is done by Hubspot, take a look at your website design. What you should look for are the parts that are constituting one big element. For example, if you have a button, one text block on the same image background, this is eligible to become a module. A module is an element in the website editor that will give the same global directions at its elements.
In order to optimize the use of your resources and limit the budget, it is key to create modules that are repeatable. By only creating once one module, you would be able to use it on other pages. For that, list all of the repetitive parts, that appear on different pages. Those parts are the ones that are eligible to be a repetitive module.
For example, here, we've built for one of our customers a reusable module to display breadcrumbs:


On those two pages, we find the same module, once with an image, once with two columns:



3) Decide what to put in Master template and in subpages
In order to limit the efforts, put everything that is repeatable on every page in the global template. This will act like a global style that should be applied everywhere.
This means also that you won't have to put it in every page for it to appear. This reduces errors and makes sure that your layout is consistent over your website.
What could it be? For example your logo, your navigation, footer elements, search bar... it could also be some things less obvious like a contact us button or a multi language switcher.

4) The UI for your website back-office is important
A lot of talks and efforts are usually put in user-friendliness of the website. But applying those principles to your back-office is important as well. It should be easy for your marketers to find their way easily in it, in order to optimize their use of it. This requires to think ahead of the creation of the elements.
That's why we recommend, to involve someone from the marketing or website team in the development phases. You should get a sense of what would be intuitive for them, and of how to build the elements so that it will be useful for them. The configuration menu of the modules should be clear and the collateral elements should be organized into understandable navigation folders.

5) The project manager should have basic development skills
In order to proceed with that kind of project, we strongly recommend that the project manager would take the HubSpot CMS Development certification. Indeed, it will familiarize you with Hubspot's philosophy, and the practicum will improve your know-how on the general website-related tools.
Are you ready to start?
So, what we've seen today is that your HubSpot CMS migration project should begin by using the migration offer from HubSpot. Afterwards, it is a matter of optimizing the way things are done and of implementing what's missing. For that, creating reusable modules and deciding what should be in the master pages are two steps that will allow you to optimize your resources. Keeping in mind that what you are creating will be reused by marketers is key. You should put everything in place so that they understand well and fast where are located the elements and what they should use them for. And lastly, make sure that you have all the knowledge about the tool in the team.
With all that in mind, your project of website migration to HubSpot CMS should go fine. It looks indeed like a lot of work, but better do this upfront! Learn as well about visitor's experience personalization.
Download our one-pager to know which Hub CMS services we provide!