Beyond HubSpot lists : 4 original ways to use HubSpot segmentation
Most often, HubSpot lists are used as a basic segmentation tool. Typically, they are considered as a subset of a portal's contact base and used mainly for basic segmentation like target lists for mailing campaigns. And while the difference between static and active lists should be mastered, you shouldn't stop there!
In this blog, we are putting a particular focus on less obvious uses of this essential HubSpot feature.
1) Use Lists as a reporting tool
Even though lists segment contacts, the segmentation criteria are larger than that, and you can actually segment contacts based on :
- The company they work for
- Deal details
- Line-item properties
- Marketing interactions like Form submissions, CTAs, opened mails…
With that in mind, lists can act as basic reports: How many people have converted in a specific period of month? Is a newly-introduced product raising more support tickets?
Lists provide a lot of information that can be used as a first stepping stone to get insights on your marketing, sales or even service-related activities.
2)
.... or as a boost for HubSpot reports!
Of course, active lists as reporting tool only provide initial observations, and should only support more advanced reporting outlets. To facilitate this, HubSpot lists can directly be handed off to reports. This is directly available within the options, within 1 click to "Create a report", or check for "List Performance".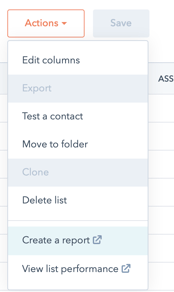 With the latest,
Below, see examples of a report detailing sources contacts in a list originate from.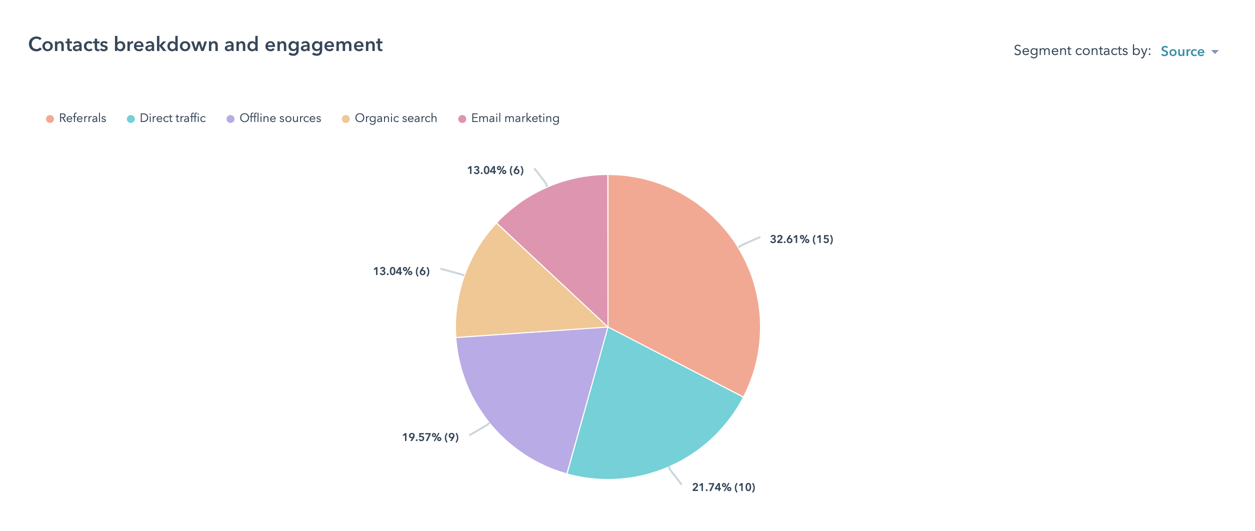 Or here, how many of those specific contacts have interacted with your Marketing Content.

3) Use Lists in external tools
If you have other tools, HubSpot allows to easily export List results in Excel or CSV format.
Second, within 1 click, HubSpot lists can be exported directly into the HubSpot reporting module. You can choose to either export the list of fields in your view, or even to export all fields you have in your system.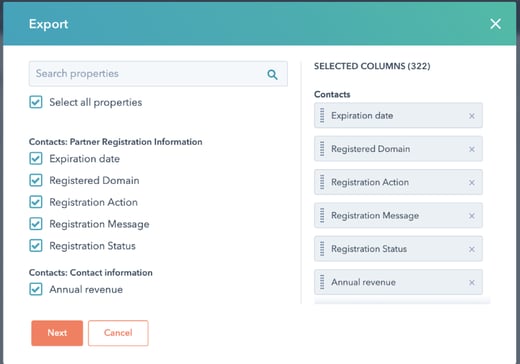 4) ...and in integrated systems!
As a major cloud service, HubSpot also provide a large and complete set of APIs.
Lists are extensively available amongst the objects that can be queried and integrated with other solutions.
In integration platforms like Zapier, the standard Salesforce connector or Elixir Solutions' own ElixirSync, Active Lists and their criteria can be used to segment which contacts sync to your other CRM. You can also distinguish contacts that, in the CRM, are synchronize with different objects. For example Leads or Contacts can be differentiated with a custom attribute, and as a criterium in a Active List.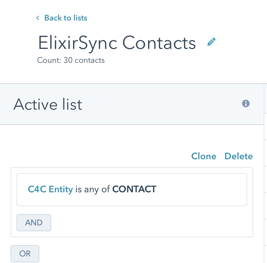 ---
Download our free one-pager to know which HubSpot services we provide!