HubSpot and Customer Experience Brussels | Elixir Solutions
Last Thursday, we hosted December's Brussels Hubspot Users Group. The topic? How to become the next experience disruptor. In the agenda:
Content strategy and the flywheel - Katie Hughes, Senior Onboarding Specialist at HubSpot
Experience disruptors - Carl Bouckaert, Director of Elixir Solutions
How to become an Experience disruptor? Workshop - Laure François, Marketing consultant at Elixir Solutions
We had a great time meeting Belgian Hubspoters, sharing experiences and talking with them about how to become an experience disruptor.
Here is a picture of the event :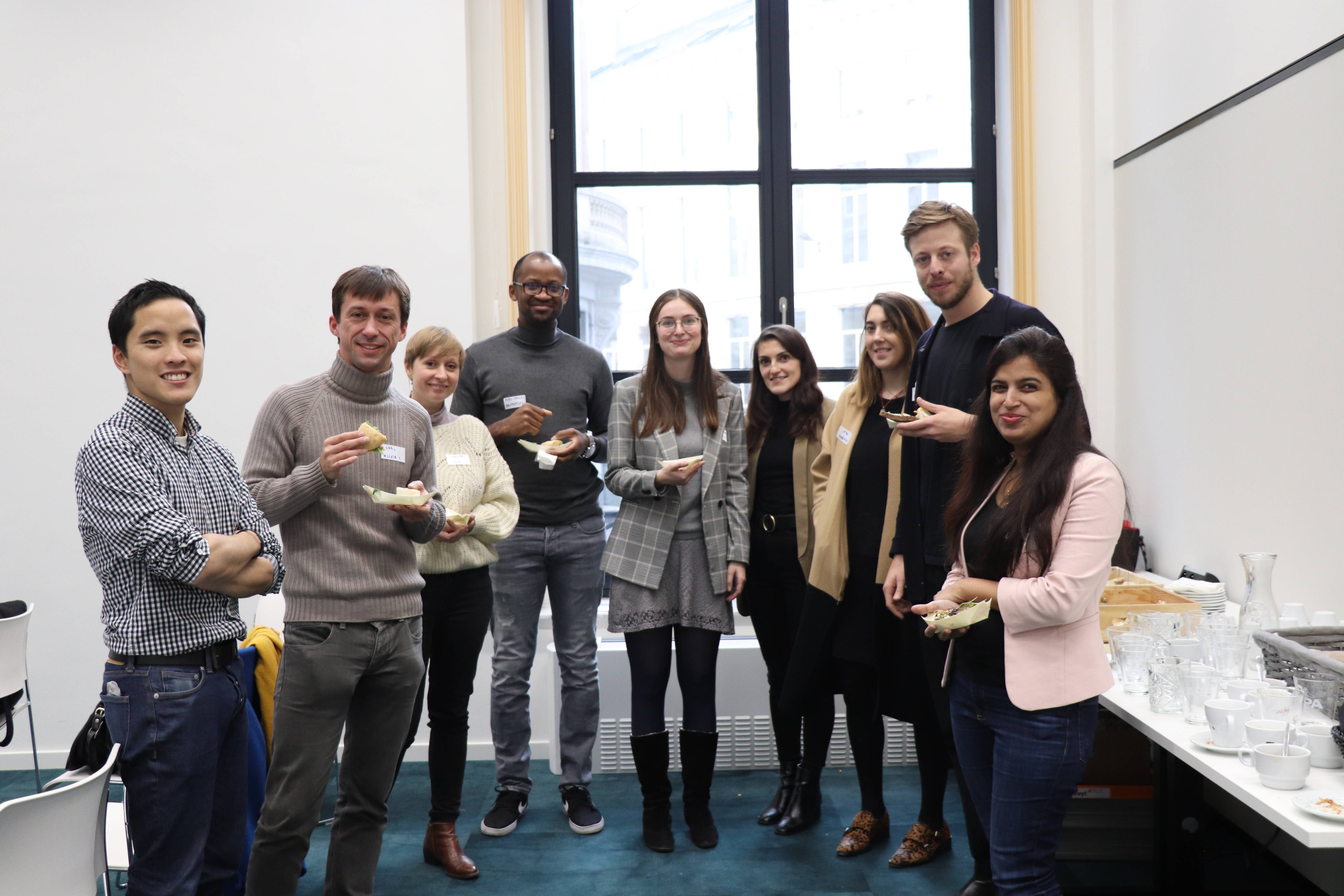 Flywheel and content strategy - Katie Hughes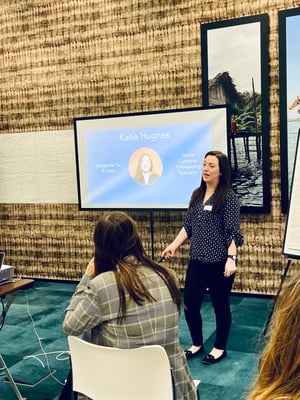 Katie Hughes did a presentation of the content strategy and the flywheel. Content is usually planned for the marketing phase. But it isn't the only phase where you need to create some content. With the flywheel model you can capture all of the steps of the customer experience -attract, engage, delight-, and it becomes easier to plan the content at every step.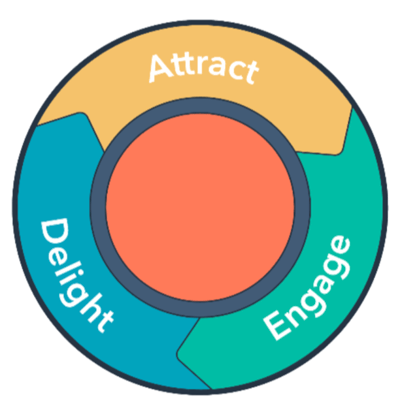 Attract
This is the most obvious stage. Creating content is at the center of every inbound marketing strategy. It can take a lot of different shapes : blog posts, white papers, videos, webinars, podcasts, calculators, infographics... All of those are created to bring value to the customer in order to attract him to you.
Engage
In the process of sales, the need of content doesn't look so obvious. However, a good piece can ease your selling process. You could record a demo of the tool especially created to the persona, or give a powerful use case. Those elements will help the prospect to make a decision. It is then worthy elaborating and planning.
Delight
In service, supporting content like a knowledge base, tutorials, FAQs will make the life of your team easier. This will answer the basic questions of the customers and give them more time to cover the specific issues.
Why do you need a strategy for all of those? Because this way you can plan your content creation, prioritize and be sure that you cover all of the needs of your customers.
Experience disruptors - Carl Bouckaert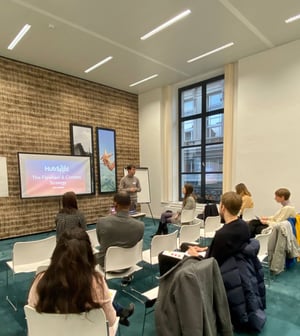 What is the common characteristic between Netflix, Amazon, Tesla and Spotify? They are experience disruptors. Companies that are more focused on the customer and the experience than on the product. Why? Because word-of-mouth is the most powerful tool to attract new customers nowadays. By providing the best experience, they create supporters of the brand that will talk about it to their friends and audience, creating new prospects. They don't see the customer as an end point, but the starting point of all of their actions.
Essentially they don't invest in marketing a lot, but are more willing to focus on turning customers into supporters. They try to streamline as much as possible the experience, reduce the number of interactions and the obstacles to buy.
Becoming one begins by understanding you customer and its journey with your organisation.
How to become an Experience disruptor? - Workshop - The example of Tesla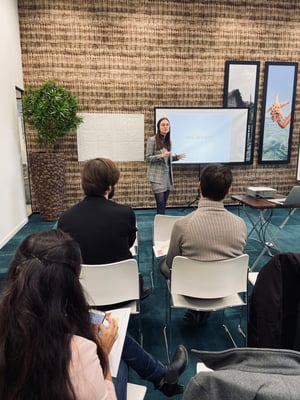 In the workshop we've taken the example of Tesla in order to understand the mechanisms and characteristics that makes it an experience disruptors. The idea is to take this example to do it for your company.
First of all, we need a buyer persona. All of Tesla's buyers do not have the same background, interests or concerns. That's why its journey with Tesla will not be the same.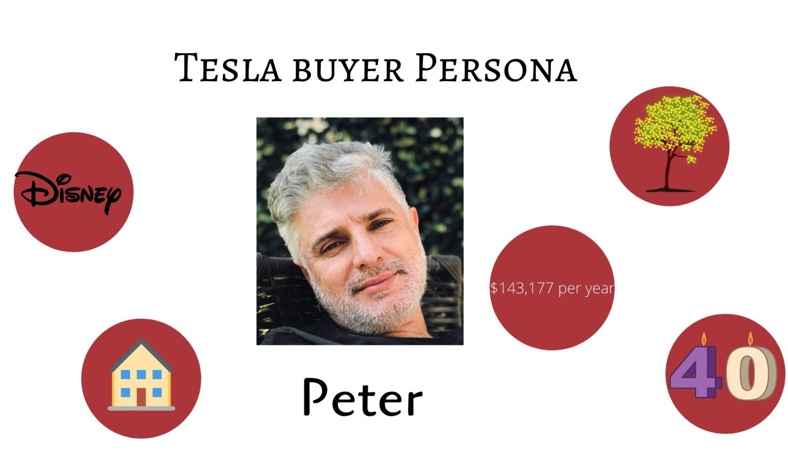 Mapping the customer's journey
For this persona, discover what is his journey with your organisation. What does he think, feel and do at every step of the way.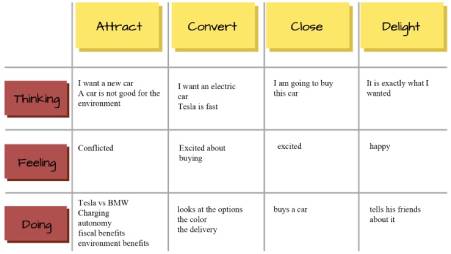 Finding forces and frictions
Mapping its journey might bring you awareness of the forces and frictions. What are Tesla's forces of attraction, engaging and delighting? Is it to give to people the information that they need at one moment? Or is it to have a powerful customer service? What makes it easy to buy? How does Tesla bring success to its customers?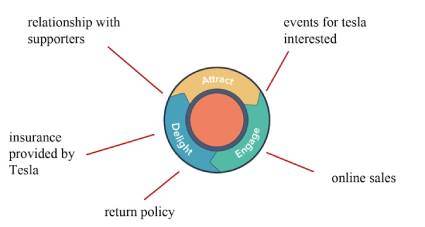 How is Tesla answering the friction of BMW?
In order to understand the impact of the model, let's take a look at how Tesla answers the friction points of BMW. In light grey, the friction of BMW and in black the forces of Tesla.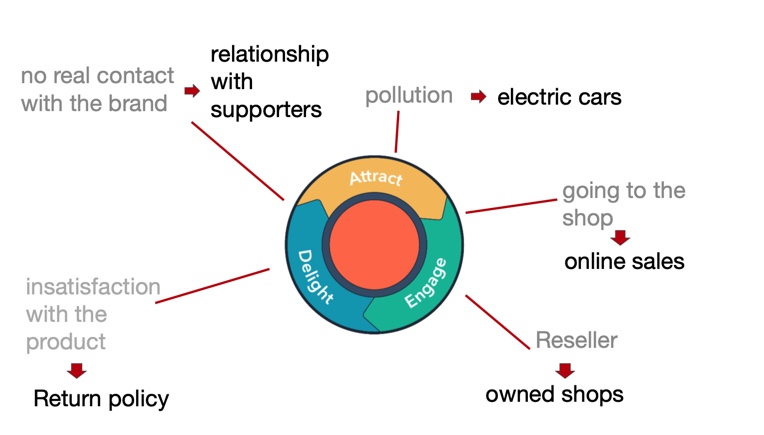 Removing friction and increasing force
How can you remove those sources of friction? And how can you increase force? Solutions can fall into four areas of improvement:
Automation : is automation a solution to the problem? So you need a workflow? A personalized experience?
New processes : do you need a new process? Better alignment between your teams?
New objectives : is this something that requires to change the objectives? Of the company? Of the projects?
Reorganization : Do you need to train your employees? A new production cycle?
We all learned a lot from each other and met new people. Looking forward to see you next time!
Want to do a workshop on customer experience at home?
Good news! We've prepared templates so that you can replicate this in your organisation!