CMS and HubSpot Integrations | Infographic Elixir Solutions
2020 comes to an end. Typically for every new year, every business set up some new year's resolutions. We made a series of the most interesting new year's resolutions when you want to align your marketing, sales & service departments. Today, we dive deeper into this topic: stop using non-user friendly CRM systems. Keep reading if you're not using your CRM! 😉
User-friendliness is an essential requirement for every business when they're deciding which CRM they're going to use. But we often hear from our clients that their commercial departments (marketing, sales and service) are not using their CRM because it's too difficult to use. This is unfortunate, because a CRM solution is a must have to unify your marketing, sales and service departments.
Download our free HubSpot CRM Suite one-pager
Our recommendation is to stop using a non-user friendly CRM, because your business is losing opportunities or revenue and not reaching their goals in the upcoming 3 years. But most importantly, your sales leaders and marketeers are not using a centralized overview of the customer data.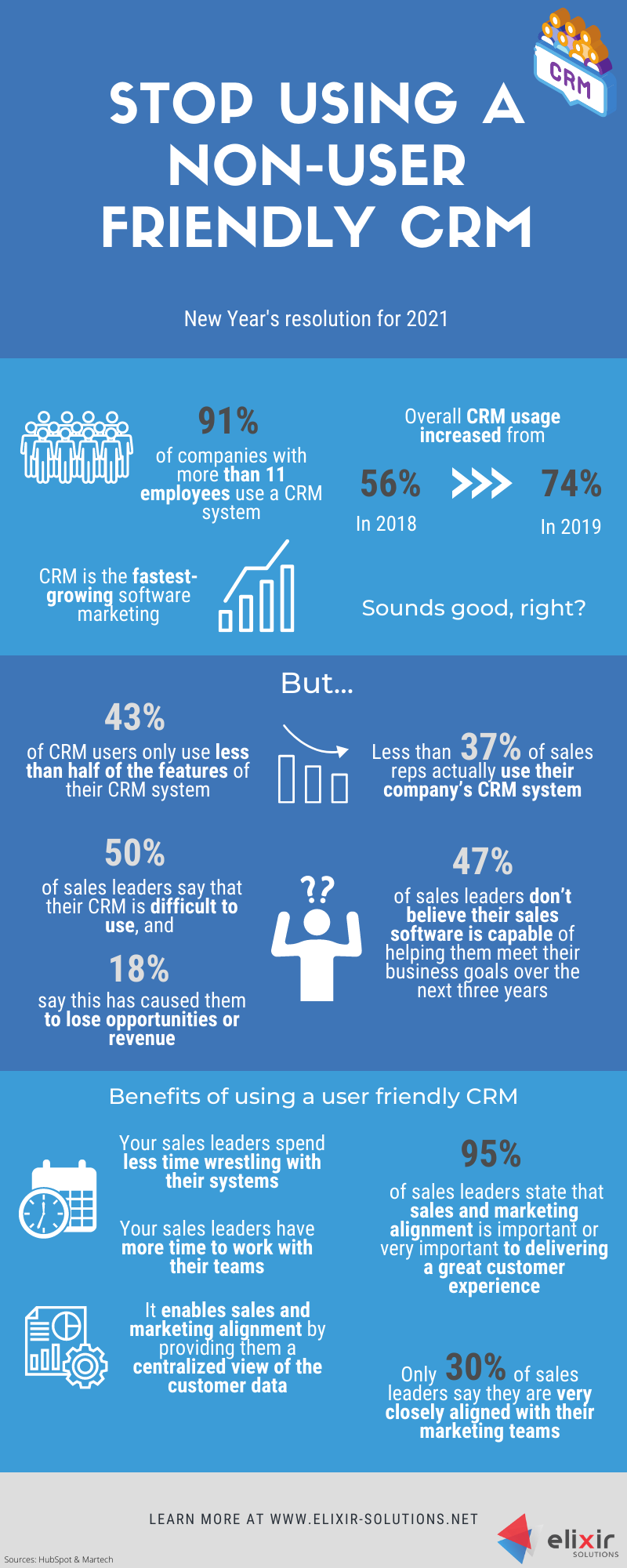 See you next Wednesday for our next resolution! 😀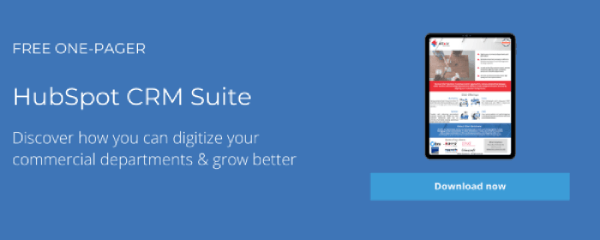 Sources:
Martech. (2020). CRM statistics.
HubSpot. (2020). Salespeople hate CRM.