Key takeaways from INBOUND19 at the first Brussels HubSpot User Group
On Thursday 19th September, Elixir Solutions launched the first HUG in Brussels. During this first HUG meeting, Shauna Caroll, principal channel consultant at HubSpot and Carl Bouckaert, Elixir's director, presented HubSpot's new features introduced during INBOUND 2019. This was the perfect occasion for those who couldn't make it to Boston to catch up but also to meet other HubSpot enthusiasts!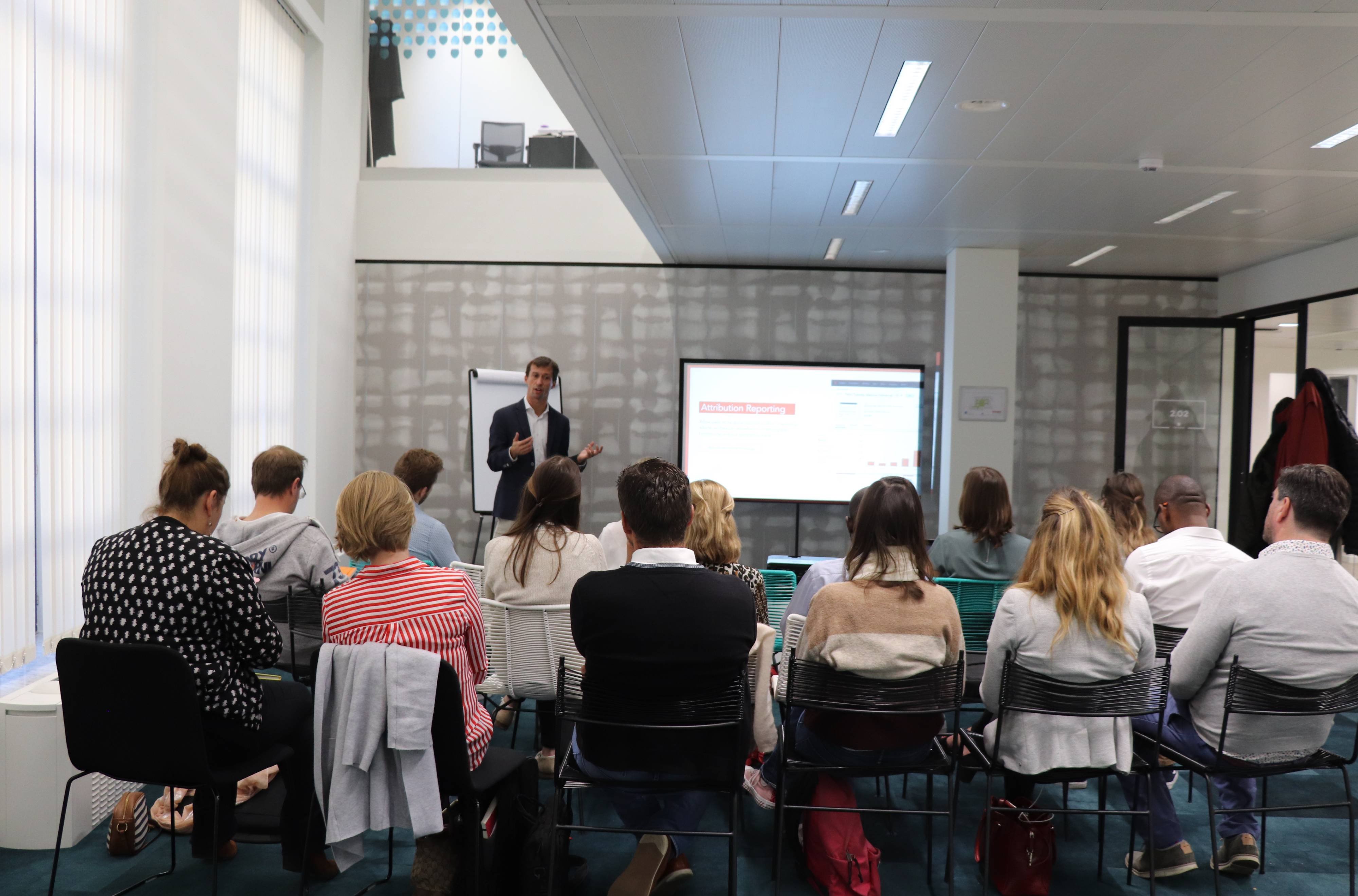 This year, no major product updates were announced at INBOUND 2019. Instead, HubSpot focused on customer feedback and decided to showcase the top ideas from customers that the company has now implemented in the product. Here are some of them we discussed at HUG Brussels.
Contact and company de-duplication
The ability to deduplicate records was the second-most requested feature in the HubSpot ideas forum for the last year. Duplicate data leads to inefficiencies, both internally and for the end customer. To help clean up duplicate data, HubSpot created a new duplicate management tool that uses machine learning to find and merge duplicate contact or company data. The tool gets smarter as it processes more data, creating a seamless experience for both the internal team and their customers.
The new duplicate management tool is now available to all Professional and Enterprise customers across all three hubs.
New HubSpot conversation tool
While not yet available to the general public, Conversations will soon offer Facebook Messenger in addition to its existing Live Chat and Chatbots! These features allow companies to participate in 1:1 conversations like we do in our personal lives, but at scale. If you're just starting out with conversational tactics, find ways to begin small and scale from there. Some companies that leverage Conversations tools have doubled or tripled their conversion rates.
If you're interested in the Facebook Messenger integration, you can request to be a part of the beta.
Workflow management
HubSpot's workflow tool is great to automate marketing and sales processes. However, over time, as the list of workflows is getting longer, it became difficult to organise and find them. This was one of the most popular request in HubSpot Community. HubSpot listened: you can now organise workflows into folders!
And more ...
- New email editor & templates
About HUG Brussels
The Brussels HubSpot User Group is a community for Brussels' inbound marketers and HubSpot users and everyone who's interested to be one! The topics don't always require access to the HubSpot software. Social Media best practices, use cases, blogging and SEO are also tackled. Anyone who's interested in the topics is welcome to attend.
HUG meetings are all about inbound marketing education and HubSpot software tips, so you know you'll get valuable information (and free coffee/snacks/lunch) whenever you come. It's also an excellence chance to network, share success stories, ask questions and hear tips to get more leads and earn more business.
Find out about the key takeaways from Inbound 2021