Which sales data is the most relevant for your marketing team?
Sales and marketing collect informations that would be useful for the other team. Marketing, even though it touches the customer earlier in the process, can learn a lot from the data that Sales is collecting on the prospects and customers. Knowing which kind of data you can get from them will help you improve your marketing. Let's see how.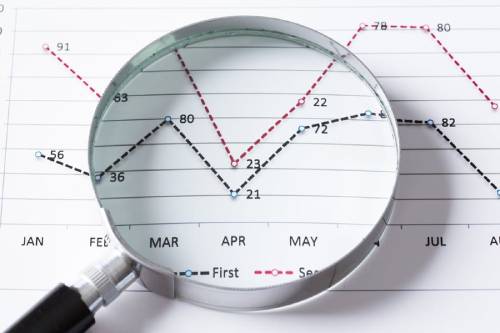 1. Gather data to create your personas
Personas are a super important tool in a marketing strategy. It is a semi-fictional representation of the audience that you will target and hope that it will become a customer. It is a way to focus your efforts where they will have the biggest impact. In order to do that, knowing more about the people that become prospects and turn out to be customers is essentials.
And that is the kind of information that you can get from the Sales team. As a marketer, you should gather the data from sales to look at what are the common characteristics of the prospects and customers. Use this in order to gather as much information on your typical customer: demographics, age, what is driving them, what keeps them awake at night...
2. Improve your messaging with winning arguments
Sales rep have direct discussions with the prospects. They are able to tell what is interesting for them and which points are winning over the customers. Use this knowledge to improve your marketing. Learn which arguments help in the sales process and use them in your marketing messaging. Talking about some points in the early process can also be a way to remove the obstacles to the conversion.
3. Learn about your audience's pain points
Ask sales what are the common pain points of the prospects. They most likely have already an idea of what is recurrent. Then try to tackle it in your content. All of those pain points don't appear in the sales process. A large part of those can already be present before they talk to sales. It might be a good idea to provide your audience with content that would help them deal with the issue.
4. Get in touch with the contacts
Having access to the contacts that sales have is also important. You can help the sales process with marketing initiatives which would involve contacting the prospects, for example with a newsletter. You could also retarget the lost prospects. Having access to their contact informations like their name and email address is also a good basis to create similar audiences in ads networks.
5. Gather market knowledge to position yourself
As sales reps are all day long in the field, they gather a lot of market knowledge. This knowledge can be leverage by marketing to write more specific content. Just asking the sales team about the market and the competition, can already help position your messages.
How to easily gather the data and insights from the sales team?
You can gather it pretty easily by sharing the information on the contacts and the sales process. Communication between the teams is essential. A good way to do that is to work on a common Database, a CRM. This will enable to have all of the information in a central place, easily accessible to the interested parties.
Are you interested in aligning your Marketing, Sales and Service teams? Check out this e-book and discover why and how you can do it.