Integrations can push your use of HubSpot to the next level. Wanna know what to integrate with HubSpot in 2020? Then you're in the right place! We'll be talking about our favorite integrations of all times and the new releases that we already love!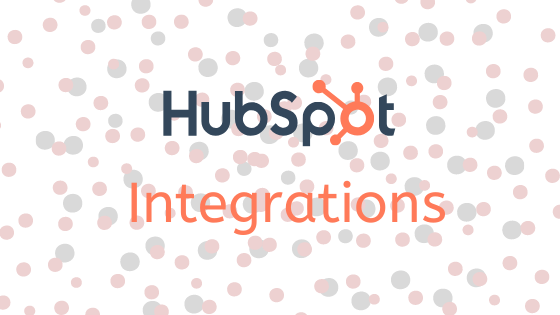 The essentials - the all-time favorite HubSpot integrations, essentials in 2020
Google Search Console
SEO wouldn't be the same without the Google tools to analyze and monitor keywords and the results of a website pages. It is full of precious informations to leverage in your content marketing strategy. The GSC collects data about the search queries as well as your own ranking for every query and page.
Integrated with HubSpot it enables to plan the editorial calendar, measure the global and specific results in terms of organic search. Plus, gives suggestions and guidelines to improve the SEO, mostly focused on content optimizations.
Slack
Slack is a social network for business teams. It is a tool that teams use on a daily basis to communicate. The Slack integration offers the ability to manage the chat conversations directly in Slack.
It also makes it possible to receive notifications related to the activity on HubSpot on an immediate basis. You can also create a task linked to HubSpot Contact, deal or company through Slack.
Social media daily activities and ads
Instagram, Linkedin, Facebook, Youtube and Twitter can be integrated with HubSpot. Having all of those accounts in the same place, with the ability of publishing cross-media is something that helps a lot. Indeed, we just have to adapt the text to the social media format, or change the picture/video associated.
We can also monitor posts of our competitors, or posts published on a specific hashtag on Twitter, as well of the mentions of the organization on all platforms. You can also interact with your new followers, by visiting their profiles, interacting with their content and discuss in the comment sections. All of that without having to go on every social media!
The results are also directly available in HubSpot. You can compare the efficiency of the different channels, measure and report on your activities.
The new releases - the Hubspot integrations that you don't want to miss in 2020
Stripe
The integration with Stripe is out! Announced at Inbound 2019, it has been made available a few months ago. It synchronizes contacts between the two apps, so that when a payment is made, the contact is created in HubSpot, and a subscription is created in Stripe.
It enables a direct payment in the quote. Quotes have been available in HubSpot for quite some time now, but with this integration, the payment is enabled to ease the payment process.
One key feature is the ability to now create a button on a HubSpot page to pay. If you don't have a webShop, it is then a way to eliminate friction and make it easy to buy, directly on the page.
Canva
Canva is an image creation tool that you can use to create images for all of your content. It provides you with templates, pre-made illustrations, forms that you can drag and drop to create amazing visuals.
Creating social media image posts, infographics, visuals for you ads, emails, webpages... all of that in a few clicks! That integration will make the life of the marketeers easier in 2020!
Let 2020 be the year that you leverage the potential of your HubSpot portal
Hubspot is easy to use, already very powerful in itself. The integrations are a way to customize it to your business and teams. It enables your business to use all of the tools that they need to make the best results. That's why it is essential to choose wisely the tools to integrate. Do you have any custom project in mind? Then check out what we can do for you!
As we are trying to make it easier for you to leverage all of the potential of HubSpot with integrations, we've developed useful integrations:
Google Maps
The Google Maps add-on for Hubspot enables you to visualize your contacts on a map. This helps with the data analysis, and it enables you to filter and segment the contacts with more informations, based on their city/country. It has loads of different applications, including the identification of the contacts that are nearby. You can thus decide to pay them a visit!
Prestashop
Is your webshop on Prestashop? Great! You can now integrate it with HubSpot thanks to our solution. Sync your data between your online shop with your HubSpot platform in order to follow-up closely with your customers.