Solving Team Alignment with Sales | Elixir Solutions
Today, companies that provide a superior experience to their prospects and customers are the winners of tomorrow. It doesn't matter if your product is extraordinary, they want to buy from a company with which they have a good experience. How, as a sales manager, can you make that happen?
When do you, as a customer, have a good experience with a brand? Chances are that your answer will be when you have a seamless and personalized experience. And that's what you should provide to your prospects.
In this context, in order to work the most efficiently, the sales teams should work together with the other commercial departments. This essential point is too often wrongly implemented in the businesses. That's why we listed frequent indicators that would tell you if your teams are enough aligned and if you should work on it.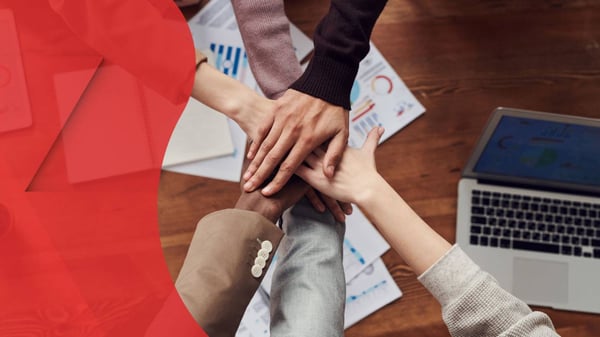 You are getting the wrong leads
The leads that you receive from marketing don't lead anywhere. Even worse, the contacts that you get are not relevant at all. These are common issues that are emerging when the marketing and sales don't agree on the definition of a sales qualified lead.
Our advise ? Think about the criteria that make a good lead and sit together with the marketing team to discuss it, and to end up with an handover flow that makes sense for both departments.
You have no idea of what marketing is doing
You don't know which actions the marketing team is taking, or the messages that they bring to the audience. That creates often a disruption in the customer experience. Indeed, the prospects don't get the same messages and they can get confused. As well as you, you can get confused about things that you are not aware of when talking to them.
Our advise ? Find a way to stay on top of what marketing's planning on doing. Sitting together is always a good way to do it, or ask them to communicate each time they do a significant communication.
You are not aware of customer's complaints and status
When you've been the point of contact of a client, you've handed it over to Customer Service, but an issue is presenting itself. It might be that the customer turns to you if there is an issue. In this case, knowing what has happened on the service side is crucial. If you have no way to see it, how can you help to unlock the situation?
Our advise ? This is more a technical gap: your sales reps should have a view on the issues that are raised by the customers as well as on the answers already given.
Your CRM is not integrated with a chat functionality
Loads of websites have now either a live chat or a chat bot. That helps the brands to connect directly with the interested visitors. This is a must have for an efficient sales process. For it to work the best way, it should be linked to the CRM, so that you can keep track of the interactions that you get on this chat.
Our advise ? Get a CRM connected to a chat functionality.
You have no view on what's happening on the website
Of course, you can check what it looks like, what are the messages and the information available. However, you don't have a view on which pages are the most visited, the document the most downloaded, or the most seen video. You don't know how the visitors and the leads that you contact have interacted with the website. Those are essential information that you could use to enforce your relationship with the prospects.
Our advise ? Use a tool that enable you to have a view on the most important metrics and on the history of the interactions with specific contacts.
When your teams are not aligned, what should you do?
To summarize what we went over in this post:
the fact to have enough view and interactions opportunities on the customer journey is essential to give a good customer experience.
Aligning your sales team with Marketing and Service is the basis in this regard. Our advises reside at two levels :
Define times to sit together with the other customer-facing teams. Talk about your objectives and actions that you take.
Work on a technology stack that gives you a view on the customer journey as well as the means to interact with the prospects when it is the most efficient.
Are you interested in aligning your Marketing, Sales and Service teams? Check out this e-book and discover why and how you can do it.