COVID-19: How digital can help you overcome the challenges?
The situation created by the spread of the COVID-19 not only affects the health of the humans, but has some major effects on the economy and businesses. Many organisations are facing fears and challenges to stay afloat. In times like this, we've seen a lot of them turning to digital. There has been lots of advises on how to manage home working spreading all over social media. Today, we wanted to highlight ways how your organization can use digital to keep doing their activities on the marketing and sales side.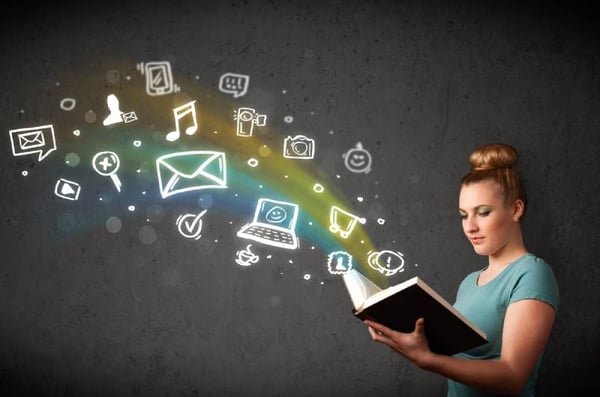 1. Host your events online
When events are canceled, it can be a loss of a great opportunity to meet new people, or even potential clients. While certain events require to be present in person, others can totally be transposed online. There are multiple platforms to do just that. Some are more appropriate for specific use cases.
Zoom: This platform enables you to host online meetings. So if you have an event that require for people to speak, this one will be very useful.
Livestorm: This platform is more designed to host webinars. It enables you to have a host, a speaker which can show a presentation, and space for the attendees to ask questions, chat, answer to some polls!
2. Align your teams
Home working comes with challenges, if your enterprise isn't used to it. Making sure that your teams are up to date on what everybody's doing is key. At Elixir, we have daily sync video call, to talk about what we'll be doing on the day. For that, we are using Zoom. For all of the other matters, if we need an information, we are using Slack to send messages, or calls on a one-to-one basis or to the team.
3. Avoid going to your customers/prospects
I've already been talking a lot about video-conference, and there is a last area where it is relevant to talk about it. Transpose your on-site sales or work meetings with clients. For that, again calls are a good way to do it.
4. Be present for your customers
Assure your customers that you continue to care for them . Update them on what you put in place to continue working with them, or on your plan if you have to pause it at the moment. A great way to pass on information, is to send them a video of you explaining it. Video is indeed a form of content that is very popular in both B2C and B2B worlds. Video enable you to keep things in a human level.
If you're using Hubspot, you can use the free Vidyard integration. This will enable you to record videos and send them in one-to-one emails, as well as track the results.
5. Talk to the people where they are
The population everywhere is or is to be expected to use more and more digital communication channels. If you don't do digital marketing yet- now is the time to begin with it. Indeed, for some time and depending of your audience, there are a lot of chances that they will be online. Searching for informations on search engines, communicating through social media... It is the place where you should communicate with them. It is a challenge that you can turn in a big opportunity.
For this, a lot of tools are at your disposal. But when we talk about aligning teams and going for digital marketing, we cannot not talk about HubSpot. It is a complete tool which includes a CRM, marketing automation tools, sales tools and service too. The benefit of using it is that it provides you with the best marketing tools, while putting all of your teams on one tool, sharing informations...
Make sure that you consider that your audience is most likely interested in COVID-19 and its implications. Therefore, making sure that you include it in your communication is essential.
6. Consider doing ecommerce
If you sell products for a living and are not yet online, e-commerce might be a solution to consider. It's a way to continue to have an activity while people stay at home and your shop is closed. There are again a lot of solutions for that, but we recommend using Prestashop or Shopify. Both are very easy to use and efficient.
7. Team collaboration
We've already reviewed some tools to help your team collaborate, but more on the discussion level. There are also project management tools that can help your team keep track of what everybody's doing and if they are moving forward with projects, if they have blocking points... Trello is a tool that is used a lot by our development team and that we warmly recommend.
Turning challenges into opportunities thanks to digital tools
The main message that we want to share through this piece of content is that, while businesses are facing many challenges, there are ways to turn them into opportunities. By doing more on digital, you can reflect more on your customers, improve your team processes. The digital tools can help you go through this crisis. It's gonna be difficult, but we can do it, together!
If you want to shift to online, you can start by transforming your sales by introducing remote selling.