Elixir Solutions is now a HubSpot Gold partner!
UPDATE: As of January of 2022, we have officially reached the highest HubSpot tier possible! Read our announcement here.
Great news! As recently announced by HubSpot, Elixir Solutions just hit a major milestone!
We are officially a HubSpot Gold partner!
We owe this success to our customers' trust, our partners and most importantly to our amazing team members who work hard everyday to help our customers to reach their goals.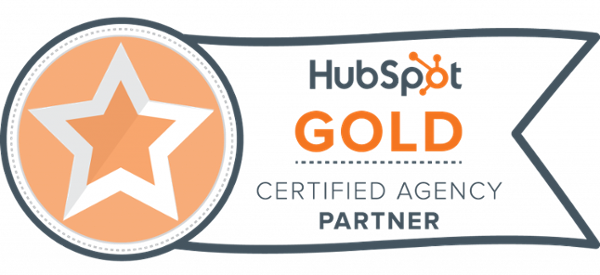 What does it mean?
HubSpot's Partner program is designed to acknowledge their partners who have not only brought the inbound message to the most clients, but also those who executed inbound marketing services to the highest standards.
At Elixir Solutions, we take that very seriously. We continually monitor our clients' successes, and provide insights and new opportunities to help take their marketing to the next level.
What's next? And how can you be part of our growth?
Growth:

we want to continue to grow, refine our processes and products to become even more effective, issue more value and generate more revenue for our customers.

Hiring:

we are recruiting Java developers and Customer engagement consultants. If you're looking for a job or know someone, check our job offers.

Platinum Partner:

it's the next certification :-)
About HubSpot
HubSpot is the world's leading inbound marketing and sales platform. Since 2006, HubSpot has been on a mission to make the world more inbound. Today, customers around the world use HubSpot's software, services and support to transform the way they attract, engage and delight customers. HubSpot's inbound marketing software includes social media publishing and monitoring, blogging, SEO, website content management, email marketing, marketing automation and reporting and analytics. Learn more at www.hubspot.com.
About Elixir Solutions
Elixir Solutions is specialised in CRM, marketing automation and integrations, with a strong focus on the HubSpot Growth Suite.
Over the years, we have served many customers around the globe with advice on HubSpot related topics. We are also very well known for our technical expertise when it comes to complex integrations, HubSpot CMS development, HubSpot CRM extensions, and so on...
We are thrilled to be part of the HubSpot Partner community, and would be delighted to speak with you about our HubSpot related solutions and services that we offer to help you and your company maximize your digital marketing strategy.
Don't hesitate to contact us at sales@elixir-solutions.be, or click on the button below: