Elixir Solutions is HubSpot's newest Elite Solutions Partner
We are very pleased to announce that Elixir Solutions officially became a HubSpot Elite Solutions Partner! This is the highest tier possible, awarded only to the best HubSpot Partners in the world. This tier shows our proven HubSpot experience and expertise of helping companies grow with the HubSpot platform. Whether you are a midsized company or a large enterprise, we're here to unlock your potential in becoming the very best in your industry.
How we got started with HubSpot
In 2015, we started our journey as a consulting company where we mostly helped other companies in aligning their commercial departments (Sales, Marketing and Service) around delivering remarkable customer experience. Those departments usually work with different tools which means they don't a view on the entire customer's journey. That's why we decided to also built integrations between HubSpot and SAP, Microsoft, Salesforce, etc.
In 2017-2018, HubSpot introduced the flywheel model which fitted better to our expertise, because we already had experience in Sales and Marketing and Service. This shift from HubSpot gave us the opportunity to focus more on HubSpot consultancy services - going from basic technical HubSpot onboardings to complex HubSpot implementations across commercial departments.
Whether you want to have an integrated buyer's journey with other tools like SAP, a basic technical HubSpot onboarding or a full HubSpot implementation across different departments, we're here to maximize your potential in your industry with our best practices.
The success story of Elixir Solutions
Being named an Elite Partner is really an acknowledgement of how we consistently achieved the highest standards in implementing HubSpot across different departments at our mid-sized and enterprise clients. But how exactly do we differentiate ourselves from other HubSpot agencies?
Delivering process innovation
Clients come to us because they have a business strategy to be implemented, or a business challenge they want to see addressed.
Before jumping into the details, our business consultants will first ensure that they understand your business objectives and challenges, upon which they will formulate how this ambition can be put into reality, leveraging industry best-practices, innovative approaches or solution architectures.
Doing so, we do not only bring innovation into your company, but we can also deliver it to you. Killing two birds with one stone! 😉
Alignment of sales, marketing and service departments
HubSpot's philosophy - the flywheel model - matches really well with our knowledge and experience in terms of Marketing, Sales and Service. Combining those skills allows us to also help companies achieve a fully integrated buyer's journey. And no, we don't forget about the backoffice and your ERP!
International client base
We serve different clients from all over the world. Of course, our main client base is in Europe, but we also have clients in the United States of America and (to a lesser extend) in Asia. Because of our multicultural company, we speak multiple languages (Dutch, English, French, German, Spanish, etc.) which means we can guide our international clients with their worldwide HubSpot roll-outs.
Mid-sized and enterprise clients
Our clients are mainly mid-sized and enterprise clients, because we're experienced in complex implementation and/or integration projects.
Besides our main customers being mid-sized or enterprise, we also have some smaller companies that are fast growing in our client base.


Brian Garvey, VP of the Solution Partner Program of HubSpot comments, "Elixir Solutions is a brilliant example of how dedicated HubSpot solutions partners work to deliver the best experiences to our shared customers. Thanks to their strong expertise in implementing HubSpot across different departments (Marketing, Sales & Service) and integrating HubSpot with SAP, Microsoft, Salesforce etc, they reached the elite tier and are now one of the go-to partners for medium to large HubSpot projects."
Thanks to our newest status, we now hold the two most regarded HubSpot badges:
Elite Solutions Partner


HubSpot Solutions Partners earn tiers based on the level of success they've achieved for their clients using the HubSpot platform. They're ranked from Elite (highest honor) to Gold.

Advanced Implementation Certification
You only receive the Advanced Implementation Certification (AIC) if you have proven experience in helping clients with very complex business challenges and sophisticated data requirements to unlock the potential of HubSpot. This certification is required to collaborate with HubSpot directly on the largest deals.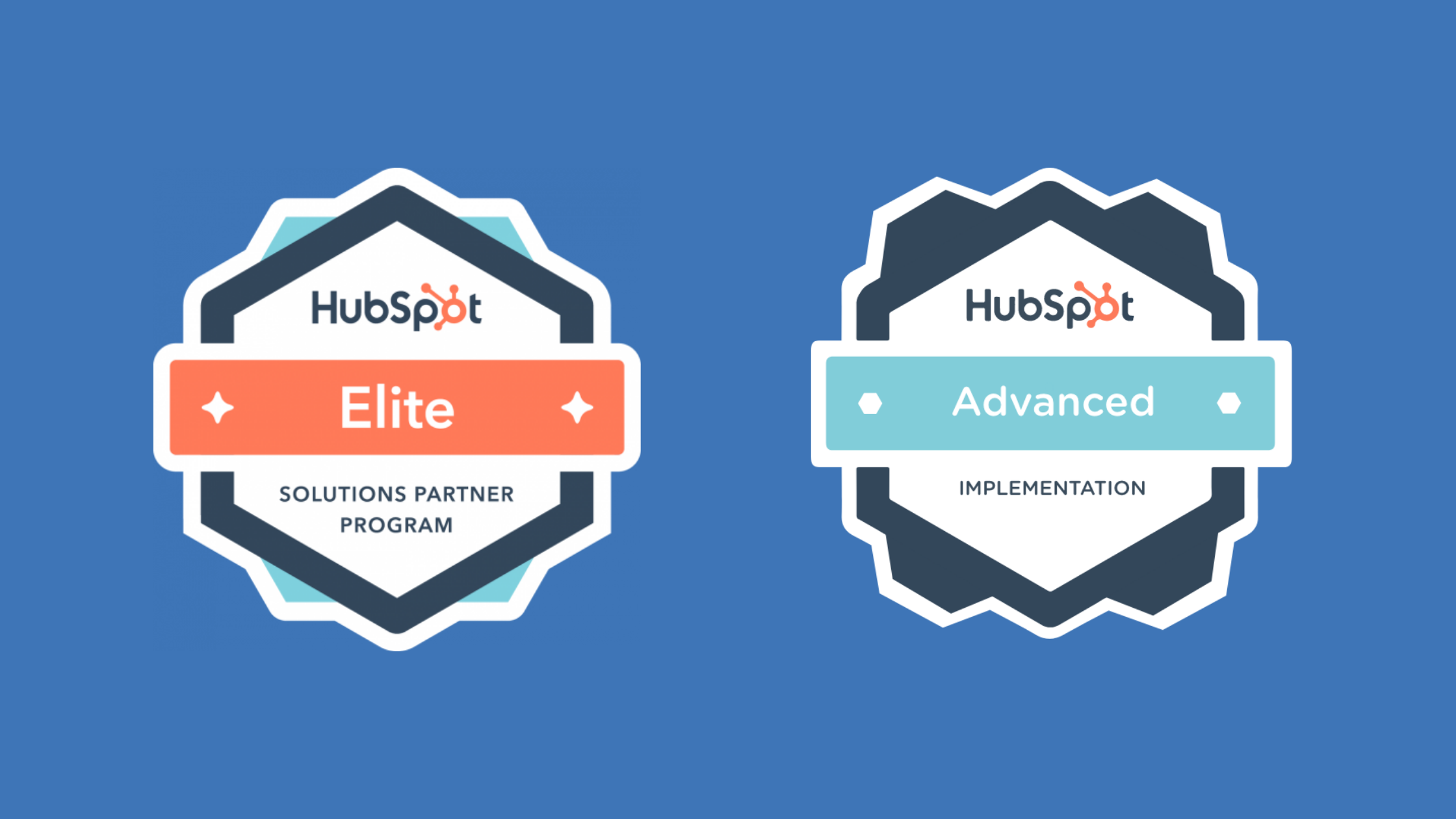 How we see the future
We now achieved the highest tier possible for HubSpot partners, but we still have some big company goals on our list!
Carl Bouckaert, CEO and Founder of Elixir Solutions comments, "Hitting the Elite Tier is one of our greatest achievements. This recognition confirms our growth within the global HubSpot ecosystem. Our goal now is to be the best European HubSpot agency."
Elixir Solutions is continuing to grow its presence in Europe with 3 offices in Belgium (Brussels) and Germany (Cologne and Munich), working with international mid-sized and enterprise clients to achieve our growth goals. Our elite team looks forward to the journey ahead in 2022!