How to use Marketing Automation through the Customer Journey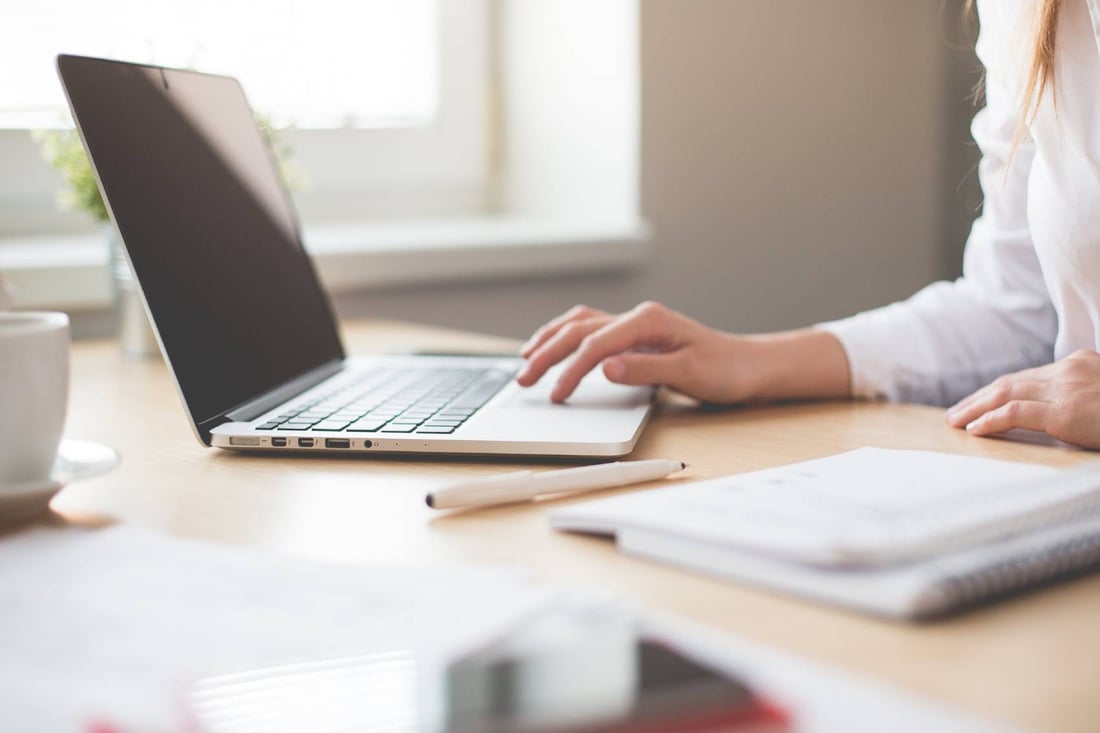 Marketing automation is an essential tool that simplifies marketeers job! It helps tailor the messages to your audience, run effective online marketing campaigns and it automates repetitive tasks with workflows.
In this blog we'll talk about how you can leverage your marketing automation tools at each step of the customer's journey. We'll illustrate with an example of the use of marketing automation workflows for each stage of the customer journey.
The customer journey
First, if it's not already the case, map your customer's journey! We discussed in this blog, the advantages you'll get out of it! If you have not done it yet, click on the button below to download our templates that will be useful to map your customer's journey!
As you probably know, each customer journey has the following 3 steps:
Awareness
Consideration
Decision
Awareness
Awareness is the first step of the journey. At this stage, the person realises that he has a problem. He has not heard of your products or services yet. They might even be completely new to the industry, which means that at this point they're mainly looking for information about their problem or a solution to it. Therefore, during this stage, your main goal is to educate the people through blogs, videos, eBooks, webinars, …
Here's an example of a marketing automation workflow that will help you run an educational webinar: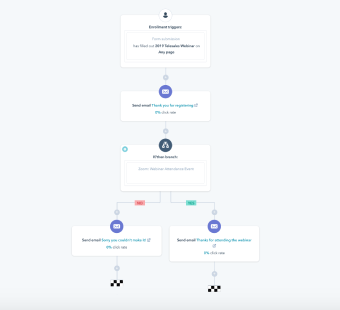 The workflow starts when subscribers sign up for the webinar via a landing page. They receive a thank you email and two reminders before the event. After the webinar each participant receives an email that thanks them to attending the webinar and some materials related to the webinar attached and people who registered but didn't participate receive an email with a link to the recording.
Consideration
At this stage, the customer evaluates the different options and methods available to them to solve their problem. This is the stage where they are comparing your product or service to other solutions on the market. This is where they are doing price comparisons, reading customer reviews, checking out competitors, and learning more about the details of your products or services to see if it could be the solution to their problem. Often times it's during the consideration stage that prospective buyers will reach out for more information by entering their information through one of your forms, calling the number on your website, or engaging on your social media channels. It'll be very important to reply quickly to reply to them!
Your job during this stage is to prove to your customer that you care, that you are the best option for them and to ensure that they have all of the information they need to move to the next stage in the customer journey.
One of the more effective marketing automation tool to use during this stage, that we also use here at Elixir, is a live chat set up on your website!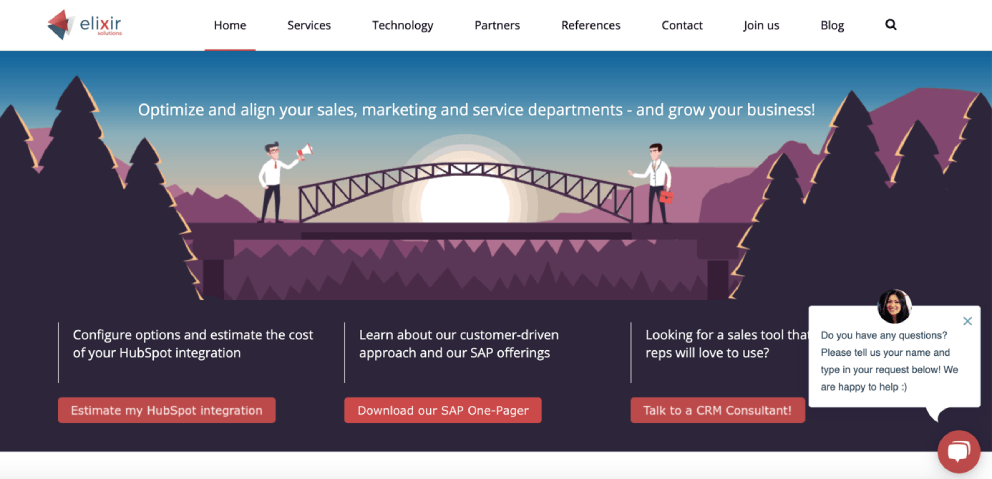 Today, more than 41% of customers expect live chat on your website. For customers that visit your website on a mobile device, this number is as high as 50%.
Some Marketing automation tools, like HubSpot, enables you to set up a live chat or a chatbot on website in a few clicks!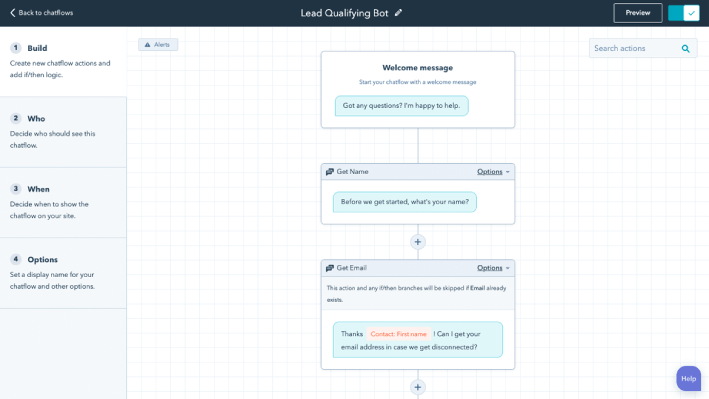 Source: HubSpot
Decision
At this point, the customer is ready to purchase. By now the potential buyer has done all the research they need to be well informed on which services will best fit their needs and which companies they believe will be the best fit.
At this stage your main goal is to help them make an informed purchase decision - when the time is right you want them to buy your product.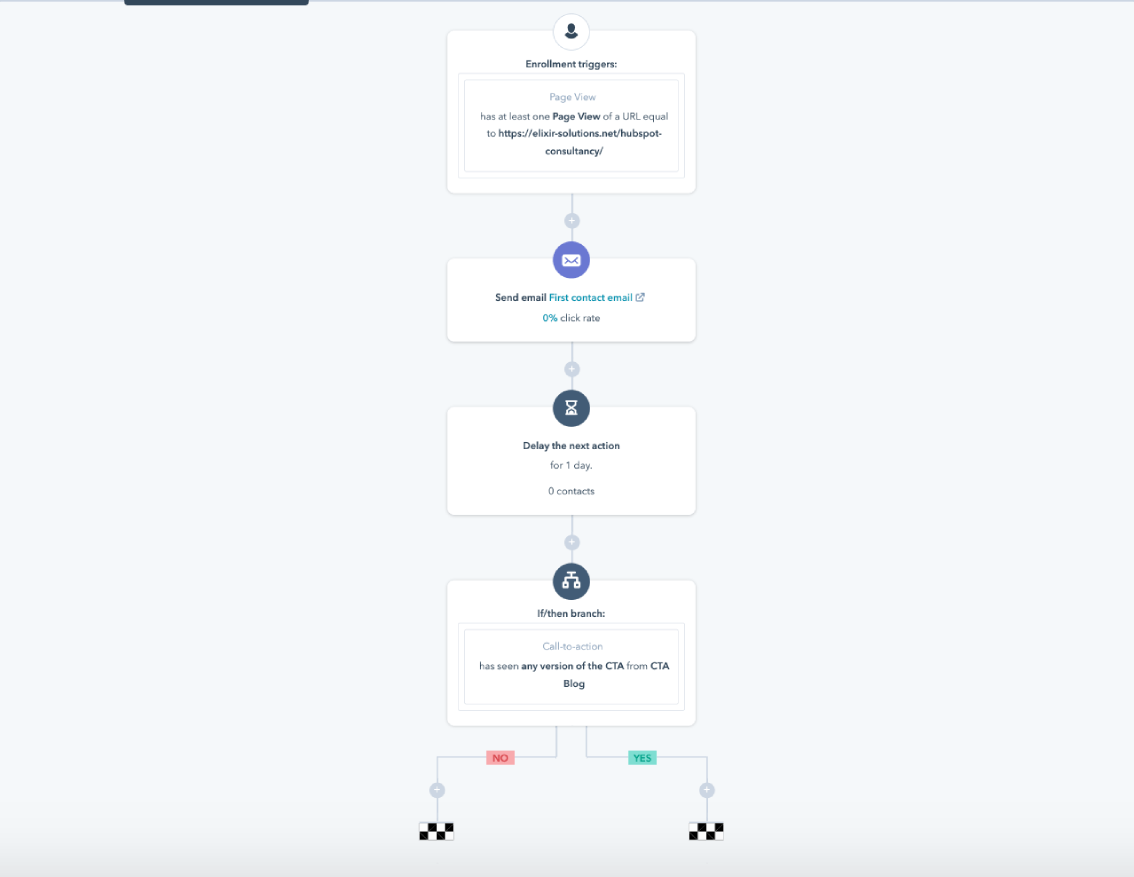 One efficient workflow that you can set starts when a subscriber visits a specific page on your website. That action triggers an email with a clear CTA urging them to purchase the visited product or sign up for a free trial and discover the potential of your service. If they don't click any link in the email, they will get a reminder the next day.