How to leverage your customer's journey map to improve their experience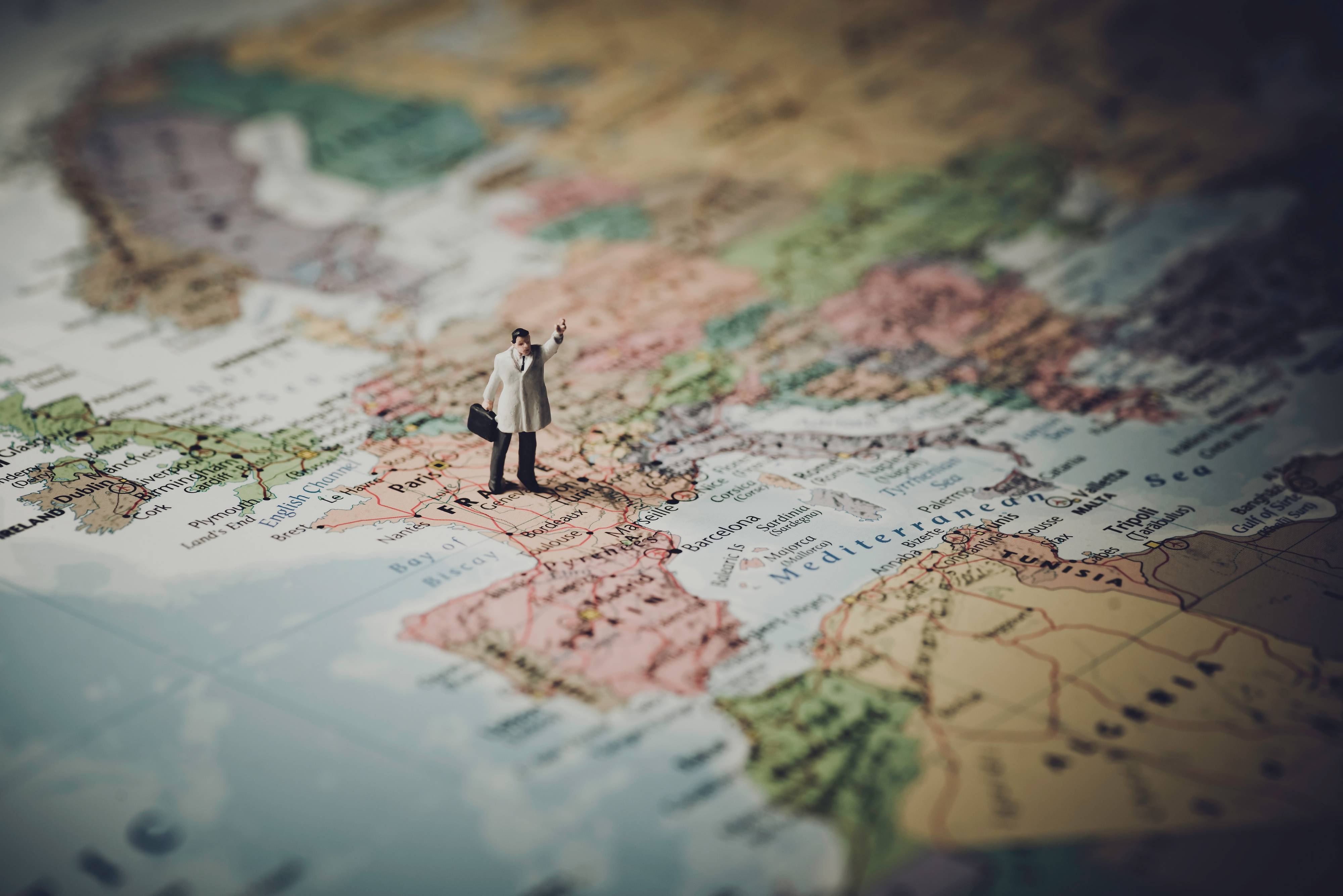 To grow a successful business, you have to have a strong understanding of your targeted audience. Not only the demographic information of your ideal customer, but also their needs, interest and how they take their decisions.
To gain loyalty from your customers, you have to show them that your product can help them and what differentiate you from your competitors. Once they're convinced and onboard, you need to continue to delight them and show them the value of having a relationship with your brand.
"Customers who had the best past experiences spend 140% more compared to those who had the poorest past experience." – Peter Kriss, Harvard business review
This is not going to be an easy task! But mapping your customer's journey will definitely help with it.
If you're not using a customer journey map in your marketing strategy yet, keep reading to learn why it's so important and how you can use them to improve the customer experience.
What's the customer journey?
First thing first, what's the customer journey (or buyer's journey)? A customer journey is a visualisation of all of the stages a customer goes through during their experience with your company. It includes every encounter a customer might have with your brand. Of course, this doesn't mean that every customer will navigate through each of these touch-points. The customer journey can slightly differ for each person, and the pieces that fit into each of these stages vary according to industry and business model.

How to leverage it?
Mapping your customer's journey can be extremely helpful in your company's efforts towards improving the buying experience.
If you're not using them yet, here are three ways you can give your customers a better experience with your brand.
1. Find out gaps and drop-off points
'Gaps' describe any point within a journey when a customer may decide to take their business elsewhere as friction blocks a smooth path forward.
Mapping your customer's journey requires to discover how your buyer persona goes through the sales funnel. This way you will uncover at which stage your customers leaves the funnel. Of course, there will always be some drop-offs, it's inevitable! But if you notice significant drop-off at a particular point, this indicates that something is preventing prospective customers from moving forward from that point.
For example, a visitor of your website could spend a lot of time reading your blogs but leave without checking the pages about your products. This could mean that your content doesn't show how your product relates to their needs. Or maybe, they view your pricing page or testimonials, it indicates that the problem relies in the consideration and decision stages.
Depending on the drop-off points and the problems behind them, you'll have to adjust your focus consequently. The clearer understanding you have of where your customers are leaving, the better you can become at preventing unnecessary drop-offs.
2. Align your teams
Creating a customer journey map is typically the task of the marketing team however every department could participate in it!
While a customer might find your company because of the content and campaigns that your marketing team created, it might be a conversation with a sales representative that convinces them that your product is the right choice for their needs.
From there, their experience depends entirely on the product and how well it functions for their need. And if they run into any issues or questions, it's your support team that's responsible for resolving them.
So it's important that different departments work together! This alignment should not only apply to sales and marketing but also to other areas of the business such as IT, finance and customer service.
Mapping the customer journey can help you identify where misalignments lie, so you can resolve them accordingly and provide an even better customer experience.
3. Personalise as much as possible
Today, one of the best way to tailor the user experience to each of their customers. Creating customer journey maps is an excellent approach for determining the best ways to incorporate personalisation.
A customer journey map can provide a big-picture overview of the various touch points within a customer's experience of your brand. From there, you'll see where are the personalisation opportunities.
Mapping your customer's journey is the first step to better understand your their journeys toward conversion and delight. Nowadays, customers expect a great user experience from the companies they purchase from. By mapping their decision-making process, you can meet that expectation.
Want to give it a try? Click below to download the template we created for this purpose!