[Infographic] In 2021, I'll improve the overall customer experience
Today, we tell you everything about what you need to know about customer experience. It's crucial you know the latest trends and statistics about customer experience, so you can quickly adapt your strategy to the latest insights and create the best customer experience in 2021. Let's begin! 🚀

Customer experience statistics
These statistics will prove the value of customer experience: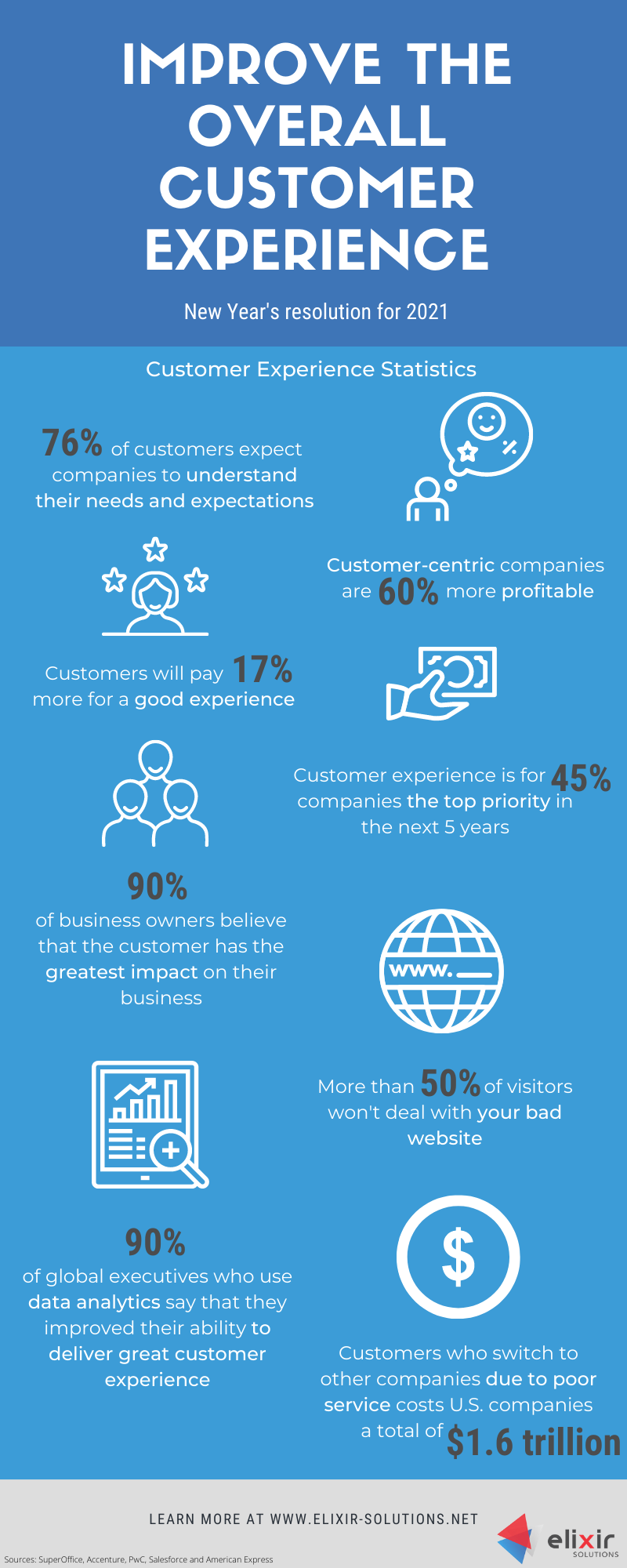 Customer experience trends for 2021
Every year, digital experts and marketers make their predictions for 2021.


An adaptive approach to customer experience
According to Gartner, 66% of business owners expect that their business model will change in the next three years. Indeed, more companies focus on the customer's journey. They need to be more open to align their marketing and sales activities with their customer's success.
E-commerce
According to Steven Van Belleghem, Dutch thought leader in marketing and customer centricity, everything will be e-commerce. Western companies like Facebook, Instagram and YouTube will make it possible that you can buy easily from their social media channels. It's important that your company knows what this trend means for your e-commerce.
More focus on mobile experiences
In our last blog post, we already talked about the increased amount of visitors using their smartphone to search something online. So, more customers will continue to use their smartphone which means that businesses need to invest in this medium to keep pace with customer demand.
Digital channels to the next level
Steven also predicts that digital channels are moving to the next level. Before the pandemic, webinars used to be awkward with an out-dated look & feel. Now webinars are evolving to broadcast TV-quality; fantastic backgrounds, experienced speakers, a team in the background that makes sure that everything is going well and someone that moderates the chats. Even players like Netflix and BBC are doing everything to improve their channels: from online educational offerings to series that would turn into podcasts.
How can Elixir Solutions help you?
According to HubSpot, your marketing, sales and service departments have different insights about the customer experience. Your marketing team is more focused on customer acquisition and your sales team have more insights into the early stages of the customer relationship and your service team. It's important that your service team knows what your marketing & sales team is communicating. In this way, you can actually align with your customer's expectations.
We help you, in a customer-centric approach, align your marketing, sales and service departments. By doing this, you achieve a fully integrated buyers journey! Say no to: scattered data, using more than 10 marketing tools, troubles with delivering a personalized customer service, salespeople that aren't using your CRM and a website that isn't performing how it should be.
See you next Wednesday!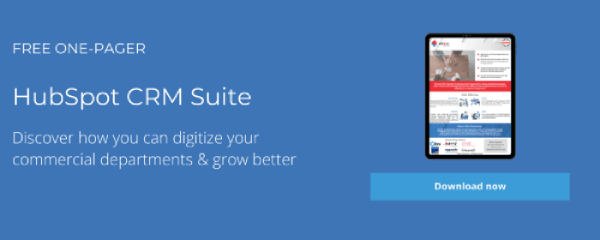 Sources:
SuperOffice. (2020). How to create a customer-centric approach for your business.
Medium. (2019). The important of data for superior customer experience and business success.
PwC. (2017). The key factors in building trust.
American Express (2017). #WellActually, Americans say customer service is better than ever.