How to Evaluate the Performance of Your Sales Team?
The attitude, aptitude, and ability of your sales team to deliver results must be objectively assessed to help you evaluate your sales performance fairly. The management is responsible for providing the sales team with the essential tools, opportunities and territories that will drive good performance. There are different methods and tools you can use to make this process simpler and more effective.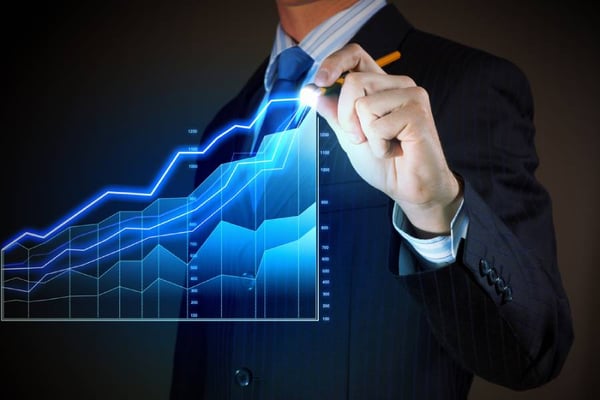 Here are a few tips to help you evaluate the performance of your sales team:
1. Design an Effective Sales Process and Follow It!
It might sound strange since sales is a results-driven business, but you must focus on the overall sales process to get the best picture of your team's performance. Create a sales funnel to guide your potential customers through each stage of their decision-making process. These include:
the first contact
the initial discussion to identify the customer's requirements
the conversations and interactions about building a relationship
the closing
Evaluate your sales performance to discover how well they perform at each stage of the sales process. It will help you identify their weaknesses and provide targeted training and coaching to the people who are struggling in different stages. For example, one of your best closers might be struggling with the initial interaction with customers or vice versa.
2. Set Realistic Sales Targets
Performance evaluation should always start by setting the goals and metrics first. The most important metric is the revenue which sets the difference between success and failure. When you set the revenue goal for your team, then it is time to set the sales quota and further specific goals.
Establish short- and long-term goals, along with your sales team to keep them motivated and accountable.
Select the determinants to evaluate sales performance by considering the product type, market trends and customer preferences. These determinants can be the sales volume, the number of new accounts added, customer satisfaction, initiatives, retention of existing accounts etc.
3. Make Self-Evaluations Part of Sales Performance Review
Make sure you set a regular performance review with your team to ensure accountability. These reviews can be monthly, quarterly, or annual. However, weekly reviews might help you identify problems quickly and make appropriate adjustments where required. These reviews can be formal or informal.
Just be sure to monitor your sales team's performance with a set criterion, especially in high-velocity sale environments. However, do not make hasty decisions without giving your team enough time for improving their performance.
4. Evaluate Key Performance Indicators
Key performance indicators or KPIs are some quantifiable measures, which assess if an employee can meet the company's goals. Sales KPIs include meaningful conversations, the speed of response, persistence and the proportion of leads that get a response etc. These KPIs are said to be drivers of success and can help you identify the weaknesses of your sales team.
5. Innovate Your Performance Review Process
Another effective way to evaluate your sales team performance is by joining them on sales calls. This will help you assess how well they do in the field. Schedule a few joint sales meetings with them or do a virtual meeting with them. This will provide you with the perfect opportunity to observe their process in a live selling scenario. You can take advantage of these joint meetings to provide immediate feedback and coaching where people need it.
6. Never Ignore Customer Feedback
You can get an idea of how well your sales team is doing by gauging customer experiences. Conduct customer feedback surveys that will provide valuable insight into the performance of your sales team. Ask for detailed information like who services them, what their experience was like and factor in their recommendations. Use this feedback to score your sales team's effectiveness in customer service.
And to implement your methodology, choose the right tool!
To be able to evaluate the performance of your sales team, the first six steps are to implement the right process to do that. But that's not where it should end. With the right tool, you could support the evaluation of your team. You would need for that to have access to reporting tools that enable you to :
analyse and follow your kpis;
easily access and share the reports.
If you found this interesting, read about our customer case where we helped a software company to redesign their sales processes to improve their efficiency and reporting: