The ultimate to-do list to building a workshop
Creating content to support the work of your personas is a great way to attract and build a long lasting relationship with them. Today, we are coming back on this particular format, which is by essence including, pushing participation and has vocation to be helpful for the attendees.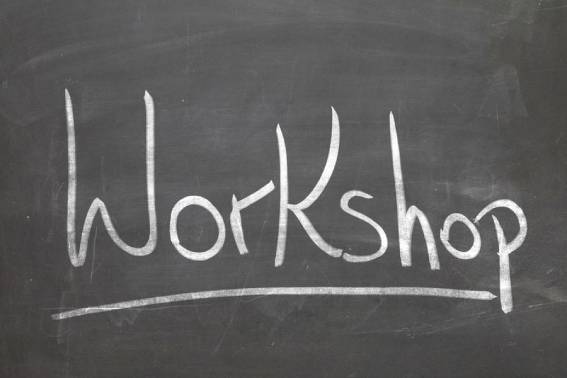 Determine your target audience
If you're wondering how to create a workshop, you probably already have an idea of the public that you want to target. But it is important to highlight the basis of the project. Having a specific group or persona in mind is always a best practice when setting up an action.
Find a topic
If the format is not specific to a stage of the buyers journey, the content could be. If you don't have an idea of topic, then you can start researching what you could do in a workshop:
Ask your teams if they observe a pain point in different customers or prospect cases;
Look at the market and look at what the competition offers. It can inspire you but don't do exactly the same, stick to what you know best and your differentiator;
Think about what you are expert in.
The story line
Once you have your topic, you can start thinking about the story line and the angle that you want to bring. The story line is what will guide the workshop, which can be in one or multiple parts. Make sure it tackles the topic in a way that will make people richer when they come out of the session than when they entered it.
Think about participation
From the story, the workshop will emerge. Ask yourself what should be the end point of the exercise, what do you want people to have as a result. When you define this, it will be easier to create one or multiple exercise that will enable this to happen.
An important point to keep in mind is that your workshop should leverage participation. It is not only about creating a workshop that would theoretically have a good result, but also about making people at ease to speak and participate. This will make the workshop more interesting for everyone. Consider doing exercises in smaller groups, making jokes, playing music...
Try it out for yourself
At this point, you should have a first full set up for your workshop. Dry run it internally. This will enable you to test if it will work well and to collect feedback to improve it.
Adapt it to a larger panel
Your test run internally is not the same as doing it in front of your audience. Adapt your presentation to the specifics of your target audience. It's important to improve the experience of the attendees.
You're good to go!
And that would be it! Of course, there is all of the planning and promotion to do, but the essence of the workshop is done. It's time to try it out!
Doing a workshop on the customer's journey and the forces and friction?