How to Identify the Decision Maker (in an ABM Strategy)?
Account Based Marketing is a strategy to drive improved marketing and sales techniques for achieving a successful outcome.
ABM is a change in the overall mindset, leading to more closed sales and better marketing outreach for a business. But extracting full advantage from this strategy can only be possible if you can pick out the decision-making unit.
Identifying key decision-makers is an integral part of the selling process. Today, B2B and account-based salespeople are keen to know their prospects inside and out before reaching out to them. However, to get to the decision-maker, they may first need to develop a strategy and think of newer ways to approach them to get their attention. Previously, it was much easier to get to the decision-maker, as reaching the C-suite was easy. Now, these executives are sheltered by assistants, caller IDs, and email filters, which are tough to go through.
When creating your sales and marketing processes, you need to figure out who you should be talking to.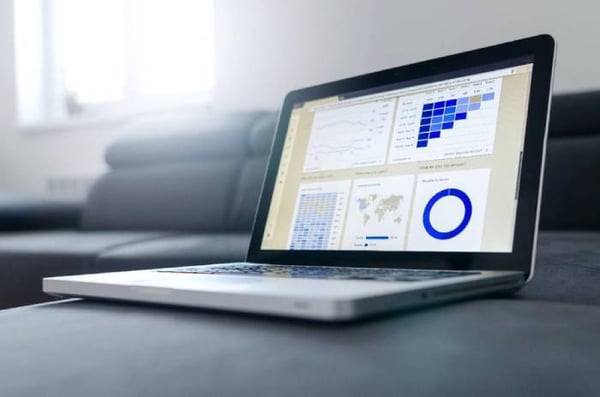 Understand the Buying Process
Your first step should be to identify what companies to approach and figure out their buying process. Identify where your offer lies according to its cost and strategic value for the prospect company. For instance, if you are selling some expensive machinery, then your product will be much different than if you were selling some simple stationery to the office manager. You will need to engage with a higher up in the company for selling the machinery rather than the office manager in this case.
To accurately decipher whom you need to be talking to, get a clear idea about the proportion of the budget you are hoping to acquire and how important your product is to help the client achieve their goals.
You can also use some indicators that can help you figure out the decision-maker. Ask questions like:
What their job title is and what responsibilities do they have?
How long have they been in the company?
Are they the end-user, the person who signs the paperwork or someone who passes the decision to someone else?
You can look at your existing clients to build a picture which helps you identify similar people in other companies.
Doing Your Research
Make LinkedIn your new best friend. Do your research by identifying the specific people who are going to be involved within the organization. You can consider other channels such as social media platforms, company publications, and industry magazines to get an idea of who is who.
Before you start engaging with a potential client company, learn about their purchasing decisions, particularly related to the product or service that you are going to offer them.
Finding the Champions and Influencers
If you aim for bigger companies, you will need to navigate through more corporate politics and culture. This means that finding the champions and the influencers within a target account become even more critical. They might not always be the decision-makers, but their status can help in influencing the decision-makers or advancing your cause from the inside.
Breakthrough the organizational clutter and reach them directly. You can call them at the right times, which means later in the day when they are not likely to be busy in meetings. Do not be afraid of asking for their time. Try to develop a pitch by first researching them and their likes so you can establish a personal connection with them. Make use of referrals as people are more likely to engage if they have a mutual friend or acquaintance. You can also use sales prospecting tools like Hunter or ZoomInfo to find out their contact information.
Using the Best Strategies in Account Based Marketing
ABM helps you create a database of the people at your prospective client company whom you will need to influence to make your sale. After identifying the decision-makers, you can use this database to create content specifically targeting them to catch their attention.
You can make use of digital tools such as IP tracking software to facilitate the overall process. It can help you keep tabs on your target when they visit your website, even if they have not agreed to the sale yet. You can also make use of your customer base to identify potential leads to focus on. Perform lookalike modelling by analyzing your current customer base and evaluating which one are the most valuable or being the highest ROI. When you generate this list of top customers, it will help you target similar audiences. You can use personalized ads on social media and use content tailored to these specific audiences, which will get you a better response rate.
Identifying the decision-maker may seem like a challenge, but it is essential for any consultative sales process to be successful. You need to make use of well-placed and targeted questions to extract the most information out of people and get answers regarding the targeted account. You need to take proactive steps to find out what your prospective clients might need and be able to impress their decision-makers to move towards the negotiation table.