How to import Tags into HubSpot

Kim Anh Nguyen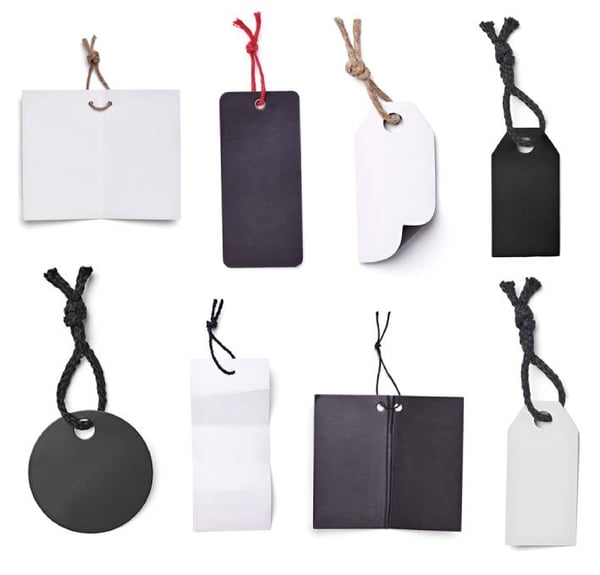 On many platforms and softwares, you can add "tags" to records, whether it's your emails, contacts, files, … With HubSpot, however, it is not yet possible, except on blogs. That is something that a lot of companies use. We wanted to present to you the way to have this in HubSpot.

In order to categorize your contacts using the same tags as you have in that other platform, you'll need a workaround. The most-recommended way to do it is to use a custom property.
In this blog, learn how you can set that up, and get started with Tags in HubSpot.

1) Creating a Property

On the Property Settings , create a "Multiple checkboxes"-type field. This type of field enables you to put several options. Each tag can become an option, so that the users can found them easily in the list.
Make sure the "internal value" matches the one from your previous CRM to facilitate the import (see step 2).
Note that you can also load multiple options at the same time, putting multiple tags on the same element in HubSpot.
In the example below, we have created three tags: "Red Customer", "Blue Customer", and "Yellow Customer".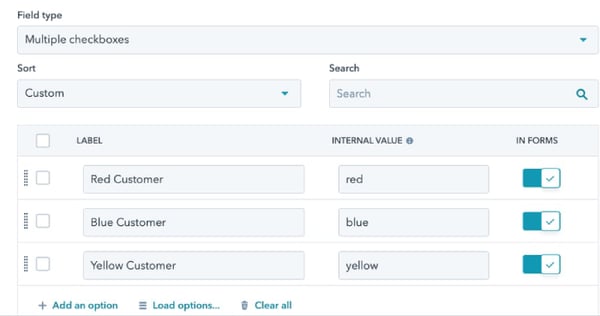 2) Migrate and import your data, or integrate it from another system

When moving your tags from a CRM like Zoho, Teamleader or Insightly, you'll first need to add the existing data to HubSpot.
Whether it's using technical means like the HubSpot API, or importing it with Excel, you must use semi-colons to separate your data.
You'll also need to use the internal values.

Using our example from step 1, if a contact is both a "Red Customer", and a "Blue Customer", you'd need to import it by writing: ";red;blue".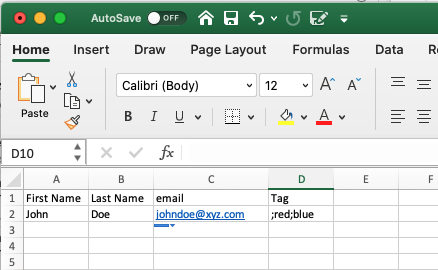 3) Use it in HubSpot

Now that the property is created in HubSpot and the data is filled in, you can use it with Contact Lists, or search filters.
Simply use the values as criteria, and you're all set!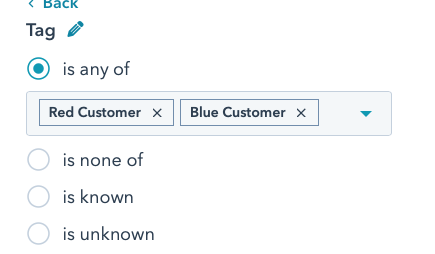 The power of importing Tags in HubSpot
Although HubSpot doesn't allow you to create tags linked to a record, there are solutions! Creating a custom property is a good way to do this. With it, you can keep the system of tags that you used/ are using in another CRM.
Download our free migration-as-a-service one-pager!