State of Inbound: Challenges for Sales and Marketing Alignment in 2017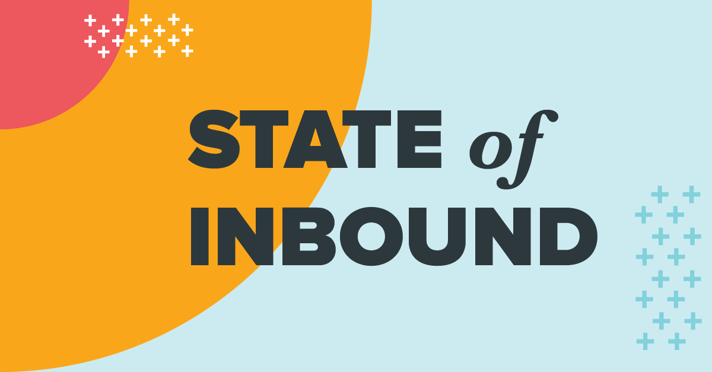 Every year, HubSpot surveys 6.300+ marketeers around the globe and delivers a State of inbound report. Read about our breakdown of insightful results from this document and learn how these issues are tackled by many marketeers around the globe.
1. Focus on existing customers:
As a priority for 2017, 45% of respondents look at increasing revenue from existing customers. This means that sales data are more and more relevant for inbound marketing campaigns. As Brian Halligan, HubSpot's CEO, puts it on his introduction: "Salespeople are slowly shifting from the hard-seller stereotype to a more trusted advisor". In other words, it becomes increasingly important to build a relationship with existing customers to up-sell in the long run. This major shift in sales processes is emphasized by many areas of the State of Inbound 2017 report.
2. Integrate with other systems:
When sales and marketing are misaligned, 73% of respondents believe their Marketing Strategy are rendered ineffective. However, only 22% of all respondents say their organization's sales and marketing relationship is tightly aligned. So there is still some work to be done! To avoid data silos, the solution can be summed up quite simply: Integrations with other systems. Such integrations will not only allow to follow up new leads by the sales department, it will also help inbound marketeers target existing customers.

3. Align customer journeys:

67% of companies have both marketing automation and a CRM software. When implemented, 94% of sales representatives adopt it to access and store customer records. So their CRM is the major pool of information to improve sales and marketing alignment. Results of HubSpot surveys, as showed below, are again quite telling:
The top four points of improvement concern data maintenance and integration.


45% of salespeople say they spend over an hour performing data entry. A data migration tool can help you for a quick first step. A cloud platform like ElixirSync goes further. It allows you to align your customer journey from unqualified leads to delighted customer seamlessly. To achieve this, companies need bi-directional synchronization of data, decent data governance rules and aligned business processes.
---

In this day and age, Integrations achieving sales and marketing alignment are the key to Inbound Success. By leveraging data and processes from your CRM, you turn your sales and marketing departments into a lead- and business generating machine. Read our blog to see how these HubSpot Integrations have helped recruitment agencies, tour operators, or telecom companies. boost their marketing campaigns.