The tools you'll need to apply the flywheel model to your business
Previously, we explained how you can apply the flywheel to your business strategy and improve your Sales model.
In this blog, we'll go over the tools that will help you apply the flywheel model to your business.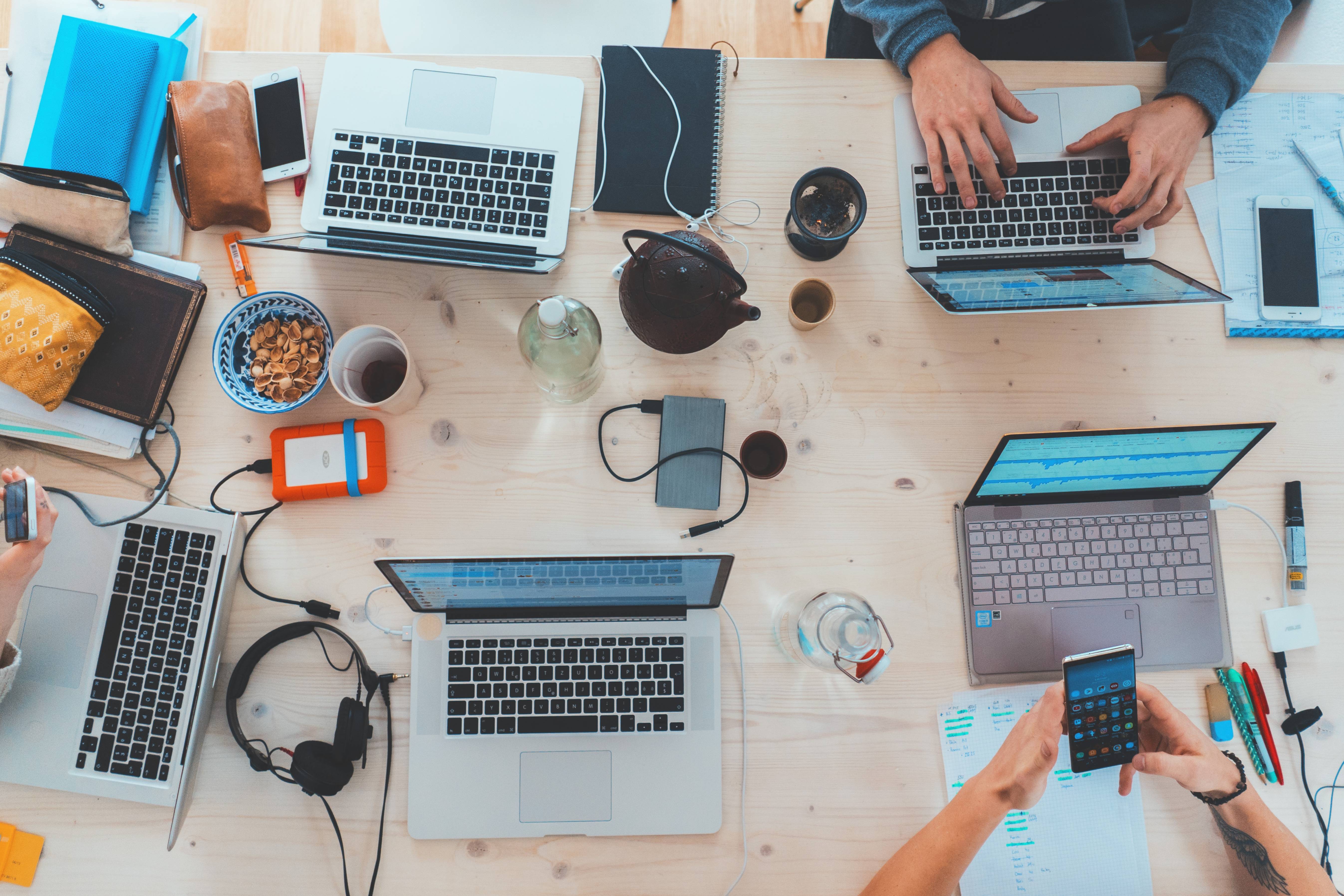 The driving force that spins the flywheel is the customer. To keep the flywheel turning, you must keep your customer satisfied. The best way to keep your customer satisfied is to provide him a frictionless experience throughout his buyer's journey. To do so, the different departments of your business must be aligned. There are several tools on the market to help you achieve that.
CRM - Customer Relationship Management
A CRM is a business software that helps your team maximise their customer communications and sales efforts. It isn't simply an address book. It empowers your entire team to build relationships more effectively and provide the best customer experience from consideration to purchase and beyond.
Stay Focused On Your Customer
By having access to information on customer interest and behaviour, your sales reps can pursue the right opportunities at the right time.
A CRM is not useful only for sales. It also enables collaboration between sales and marketing so the latter can deliver targeted and useful content to your prospects.
Overall, you offer a more personalised experience that's focused on the customer.
Solve Customer Issues Faster
CRM data also helps to anticipate your customer's needs before they reach out to you, and your support team can keep your customers happy by solving their problems as soon as they arise.
Faster response times to support requests means a more enjoyable and satisfying customer experience. In order for that to happen, customer data needs to be quickly reachable.
CRM provides important customer information ( products purchased, customer history, previous interactions…) to each support ticket so that you can solve your customers' issues quickly and more effectively.
Marketing Automation Tools
Your marketing should definitely include automation tools. You can streamline plenty of processes to drive lead generation and feed your sales pipeline with high quality prospects.
Create a Seamless Customer Experience
Customer loyalty is a result of consistent, quality attention throughout the entire lifecycle. So don't forget your customers after the first sale. Loyalty in marketing is a continuous process, not a one-off action.
Maintain a nurturing dialogue from end-to-end. Give people a reason to stick around after the check-out by sharing content especially meant for them. This special content includes things like:
Regular newsletters

Special discounts

Event invites

Surveys

Offers for rewards and referral programs

Exclusive content (like webinars, eBooks, etc)



The analytics from your marketing automation tools will inform on these campaigns, which are powerful predictors of customer advocacy and customer retention.
Identify and Support Brand Advocates
Marketing automation helps you track and reach brand advocates. Target these micro-influencers with relevant content and offers. They'll share with enthusiasm, effectively amplifying the impact of your messaging.
Not sure who's loyal? Use the lead scoring capabilities within marketing automation to identify those who regularly download, share and comment about your content.
Set Up A Live Chat On Your Website
Some marketing automation tools like HubSpot enables you to easily set up a live chat on your website.
Live chats benefits all aspect of your flywheel, including sales and service. From a marketing perspective, live chat enables you to respond in a faster, more efficient way to boost engagement with visitors.
An integration of both...
Both CRM's and marketing automation's purpose is to build better relationships with your customers. However, two separate software equal to tracking two different conversations of the same customer. It can be confusing and doesn't add any value to customer interaction.
By integrating your CRM and marketing automation, you can easily understand and analyse customer behaviour to ensure you base your interactions on those insights so that you provide better service to your customers. This integration helps you in optimise your customer relationship by providing you a centralised platform with improved customer data.
Personalise the Customer Experience
Marketing automation lets you organise personalised, cross-channel campaigns that make your audience feel special at every touchpoint. Integrated with your CRM, your automated marketing lets you pack an even more powerful punch. You can finally deliver the right message at the right time.
Instead of guessing at your audience, you can track customers across different communication channels. Start by developing buyer personas based off of your existing customer base and your target market. Then send triggered messages to engage people with personalised, relevant content and offers.
Want to know how to apply the flywheel model to your company? Great news! We've build a toolkit with templates to hold a workshop on this subject!