Recap of INBOUND21: HubSpot's CRM is right for scaling businesses
HubSpot started as a Marketing platform in 2006, but quickly turned into a Growth Platform in 2015. Earlier this year, HubSpot transformed into the #1 CRM Platform to help scaling companies grow better. A lot of HubSpot's growth comes from how they differentiate themselves in the market. HubSpot's platform is built on a collective of proving tools like content, messaging, automation, reporting and data, that you all know as the Hubs (Marketing Hub, Sales Hub, Operations Hub, CMS Hub, Service Hub).
During INBOUND21, HubSpot announced some new features that help scaling businesses to grow even more.
Payments
There's still a lot of friction in the buying process for B2B companies. Why? The average B2B purchase process happens across multiple disconnected tools, and spans front and back office. How the purchase process usually works is like this: we get a quote from a system like Pandadoc, this turns into a signature, then you need to turn this into a bill in the back office, then you need to go to another system to get paid. This leads to:
Wasted time: Fractured systems create data silos and manual processes mired in inefficiencies
Lost and Delayed Revenue: Collecting and reconciling paper checks is slow. Forgetting to bill, billing for the wrong amount and not collecting on failed payments is common. This tightens cash flow.
Poor Buying Experience: Disjointed systems and back-office ownerships adds friction to the buying experience, eroding trust.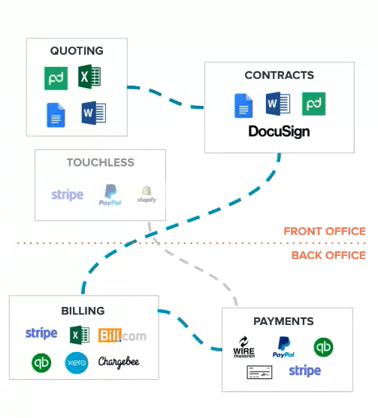 HubSpot believes that the ideal solution is a commerce-enabled CRM so basically capturing everything in HubSpot. This allows more B2B customers to sell online, have a better rep-assisted experience and a complete customer journey.
How it works?
Sign up for

HubSpot Payments

and connect your bank account
Pick a use case and start sending payment links
Get paid, tracking everything in HubSpot!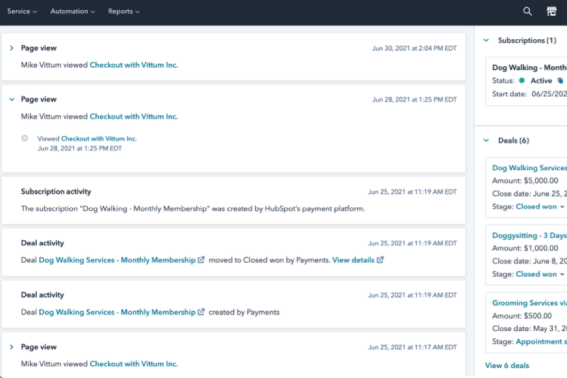 Good fits for HubSpot Payments are:
Sell digital goods (services, software, content, etc.)
Sell recurring subscriptions/memberships
Don't require tax collection
Don't need their commerce solution to support discount codes
HubSpot Payments is at the moment in beta and only available in the United States of America. Hopefully it gets soon released in Europe!
Operations Hub Enterprise
With Operations Hub, you have 3 core benefits: Data Sync, Data Quality Management and Programmable Automation.
Data Sync allows you to sync data from one system to HubSpot (bi-directional sync). You can find the supported integrations, provided by Piesync, on the App Marketplace. This is important because it brings data and people into one system.
You might have seen in the workflows that you can adapt the format of data, that's where Data Quality Management stands for. It helps you to keep your database clean.
Finally, programmable automation allows you to write any business logic in the workflows tool using JavaScript. For example, you can use a third party app to enrich the data of your companies in HubSpot.
Operations Hub Enterprise is released on 1 November 2021.
Business Units
Business Units is an add-on where marketeers are able to manage different brands in a single HubSpot account (max. 10 business units per HubSpot account). With Business Units, you're able to:
Run cross-sell and upsell campaigns to reach every segment
Track contact interactions and communications preferences
Report on performance and across your business


So, who is Business Units for?
If your company has multiple brands you would like to individually mange under one parent account
If your company needs separate permissions or email subscription preferences for each of your brands
When not to use Business Units?
Distinguish between B2B and B2C contacts
When you want to create a new business unit it needs to be associated with a brand domain that is connected in HubSpot. You can only use one brand domain per business unit.
Businesses with more than 10 brands under one umbrella
The better option for your company is than to use multiple portals.

To summarize, business units make it much easier for companies with multiple brands in one HubSpot account!


Customer portal
A customer portal is a portal where customers can easily view and manage support tickets via a secured portal where they can log in.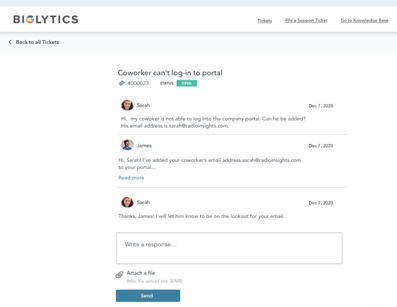 HubSpot started a customer portal to:
increase transparency and trust
The customer portal is a secure place to track and manage all of your open and close support tickets. Besides that, you're also reassured that the problems are being addressed.
minimize your team's repetitive tasks
The customer portal is connected with your HubSpot CRM which means all the information is stored in one place. It also leverages automations with workflows and snippets.
build, customize and maintain the customer portal without coding
Customer portal is now in public beta.
Of course HubSpot also released other cool features like flexible associations, permission templates, custom surveys, custom behavioral events, forecasting and sandboxes!
Do you want to see a short demo on the customer portal or business units? Or do you want more information about the other updates that were announced at INBOUND21? You can replay our Brussels HUG's session about INBOUND21 for free!