The basics of Shopify and HubSpot integration
If you're thinking about linking your Shopify e-commerce store to a HubSpot portal, then you're in the good place. In this blog post, we'll be answering the basic questions that you might have concerning this. We will break down the Shopify integration with HubSpot available in HubSpot market place. It is a good place to start and enables quite a lot already.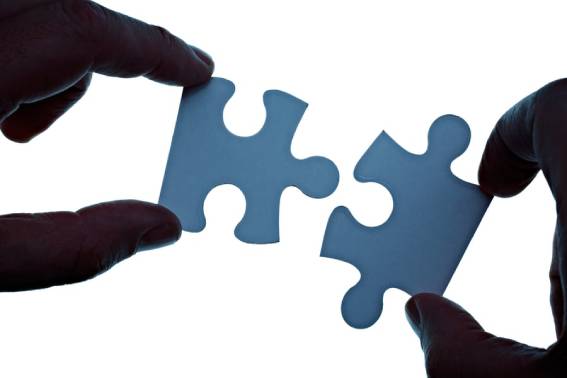 How much does it cost?
With a free account on HubSpot, you can access the integration. On the Shopify side, you need at the minimum a basic Shopify account.
To get the integration running, you thus only need basic accounts on both sides. Depending on which features you want on HubSpot and Shopify, you can then adapt the plan that you want to get.
How to set it up
When your HubSpot account is set up, you can access the app market place. Search for the Shopify integration and connect the apps. Those articles will help you set everything up easily : connect Shopify and Hubspot and use the integration.
How does the integration between HubSpot and Shopify work?
The integration syncs the contacts, the orders placed on Shopify and the products. If someone orders a product on your online store, a contact will be created in your HubSpot CRM, linked to a deal representing the order, as well as to a product.
You will be prompt to set up some basic workflows:
one to reconnect with your customer after its first purchase by sending an email;
one to recontact the contact that have abandoned their cart by sending an email;
one to create a task to call someone that hasn't bought in 3 months.
The benefits
What would it bring to you as benefit? Here are three main benefits of this integration:
Using a CRM to keep track of all of the actions. Using HubSpot, you will have an historic of your contact and collect data to enable a better follow-up and personalization of the interactions.
Using the marketing and sales tools to have a follow-up of the interactions. Linking your Shopify store to HubSpot, if you decide to go for a Marketing or Sales plan, you will be able to use the tools in combination with what happens on your online store.
Using the tools to personalize the experience. All of this results in the fact that you can use an integrated ecosystem, based on the same data, to personalize the experience of you website visitor, your contacts..
All of that results in to delivering an enhanced experience to your customers. And that will make the difference for them.
Tips and tricks
In order to take full advantage of the integration, and depending on your plan, here is what you can do (this is a non exhaustive list to get you started):
Create email sequences to optimize the conversions. It can be to transform your subscriber into a webinar lead and then customer, inviting people to buy again, to validate their abandoned cart... Email is one of the most effective marketing channels when it comes to ecommerce.
Sending emails to people that converted on your ecommerce store has also the advantage of enabling you to ask them to convert on a HubSpot form. From there you will be able to track their behavior on your website.
Create views or specific reports with your customers and see which characteristics they have in common. This will help you adapt your personas.
Use the customers to create lookalike audiences to promote your ads to. This way, you can reach people that have the same profile and therefore more likely to become customers.
Use the analytics to learn more about your customers and what interest them. This way, you can create more relevant content for them.
...
Now that you have the basics, you can get started!
In this blog post, you got a basic overview of what is the HubSpot to Shopify basic integration, how you can use it and what it can bring to you. Now, you only need to get started!
If you want to know more about how we can help your e-commerce business, take a look at our e-commerce consulting page: