Why your sales team is not using your CRM (and how to change that)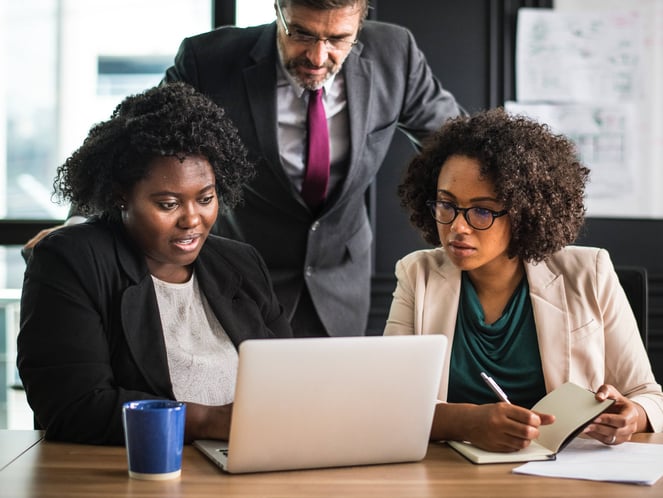 Using a CRM is a must for every business that wants to improve their customer satisfaction and revenue. Although most businesses are using a CRM, adoption rates are still quite low, with an average of 26%. Indeed, if you asked a sales team of any size what they think of their CRM, you'll probably hear some complaints and reasons not to use it.

Yet, improving CRM adoption is essential to ensure business acceleration. There are many user adoption techniques, but it all comes down to one thing: communication. To improve your CRM success, start the conversation early and have it often. Never be afraid to ask questions as it will help you getting the most out of your CRM.

Here are the main reasons that comes often on why your sales reps are not using the CRM and solutions to change that and increase the user adoption rate among your sales team.

1. They don't know how to

No matter how simple they are, every new tool demands education and involves a learning curve. CRM tools are no exception and require sufficient training and user knowledge. Consequently, without an adequate training, CRM are viewed as too complicated and time-consuming by sales team.

⇒ Solution:

Offer your sales team user-related training to leverage the CRM to its fullest. Ask them about a typical day and adapt the training to it. Show them how the CRM tool will allow them to do their jobs better and they'll convert by themselves!

More importantly, make sure someone's responsible for getting it done. So, put someone in charge of owning, training, and implementing the CRM.

2. The stored data is not relevant

Without high quality data in your CRM, your team will never truly realise the full value of your CRM investment. Plus, the presence of bad data in the CRM will cause a lack of trust in the CRM. Therefore, the sales reps don't use it and get most likely back to old methods or turn to external resources for data.

⇒ Solution:

In most cases, poor data quality results from incomplete data. Either that data is in a separate system or missing altogether, therefore data migration and integration is extremely critical and have to be perfectly planned and executed.

To ensure the quality of your data, it's essential to perform a regular data cleaning (check our blog on the subject if you don't know where to start) and contact data enrichment is key to maintain data quality.

3. Your CRM is not aligned with your sales process

Many CRMs include functions and features with pre-designed sales processes. When salespeople find that their deals don't fall into the categories available in the CRM, they'll leave it as-is while the deal might get into a much more advanced stage, which makes it even more complicated to measure sales performances.

⇒ Solution:

Instead of trying to adapt your company's sales process to match the software, ensure your CRM platform can be customised to fit your company's needs and processes.


4. They think it chains them to the office


Usually, salespeople spend most of their time outside of the office. A CRM available only at their desktop requires them to spend a lot of time inside when they could be selling, or to recall details during meetings or pitches that may get lost in the noise. That can get them irritated by protocols that requires their presence in the office only to update records.

⇒ Solution:

Most CRM vendors offer a mobile version of their solutions which will allow your sales team to access their data on-the-go. However, all mobile CRM apps are not equal. While some simply support key functions and data into a mobile UI, others include mobile-specific functions, like the ability to import phone contacts, geolocation, data sync, a business card scanner, and automatic call logging.

5. They think it's a monitoring tool


CRMs are known for tracking user activities: completed tasks, updated records, sent emails, not to mention metrics measuring sales performance. Some salespeople worry that the CRM could become evidence used against them for failing to meet their quotas. They might not deliberately undermine data integrity, but if the CRM is seen as a threat, they'll only reluctantly enter data as required, and probably won't double check it for accuracy.

⇒ Solution:


Employees who believe they're a bad quarter away from loosing their job might unconsciously work against practices used to measure them. So, address the concern if they occasionally fail to meet their quotas. Attenuate this by setting realistic sales goals, assigning leads appropriate to agents' skills, and fostering a collaborative atmosphere in which the team is rewarded for mutual goals, which can remove pressure from individual reps uncertain in their capabilities.

It's always better to prevent, and that's why we have a blog that shows you how to pick a CRM that is more likely to be used by sales.