Shifting from outside to inside sales? Best practices and advises
Inside sales is not only a strategy to look into if you are in a context international, or if you don't have the ability to go to your customers. It also has benefits that you can choose on a company strategic level. It reduces the travelling time, increases the volume of people contacted, the sales cycle is shorter and most of the time is spent reaching out to prospects.
Now, if you're coming from outside sales, it might be quite a change for your team. Don't worry, we've listed some important points to think about to change to inside sales.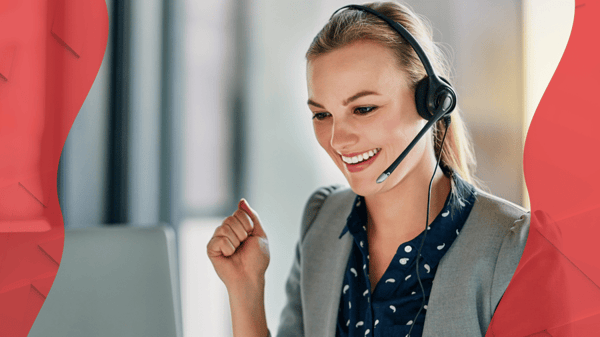 Communicate well with your team
In any transformation project, change management is essential. This means that you should implicate your team from the beginning of the project. Explain why you want to change it and how to turn their activities for inside sales.
And don't forget your prospects!
If you're changing your ways to do sales, it might be interupting a sales process. In this case, if you choose to transform those already going sales processes, communicate well the reasons and how the next steps are going to happen for them.
Build a persona
If you don't already have this, know that it is a must-have. Construct your customer's profile to be sure to target the right people, and optimise the repartition of your efforts.
Don't cold call
You might have the image of the inside sales rep that does cold calling. In an inbound strategy, it doesn't work like that. That's why you must align your sales with your marketing team. Let marketing attract people, convert them and nurture them until they are sales qualified leads and ready to be contacted (when they showed interest in you).
Learn about your prospect
Working hand in hand with marketing is essential. Why? Because in an inbound business strategy, your prospects will come from your marketing team. This gives an opportunity to collect information on your prospect along all of its interactions. Three types of data that you could collect:
Personal/professional information in the forms.
Behavioral and demographic data thanks to website analytics
Past interactions with the prospect (received an email, visited which page on the website...)
In order to collect and communicate those, you need to have the right tools.
Contact them when they are ready : set up indicators
Linked to the behavioral data: with the right tools, you would be able to observe and analyze when it is the right moment to contact a prospect. By analyzing your results, you can set up a set of indicators that will tell if a prospect is ready to be contacted.
Keep the human touch
The strongest point of outside sales is that the relationship built is very human and personalized. Going to inside sales doesn't mean that you have to loose this side! Indeed, technology enables you to keep the human touch.
Data will enable you to personalize the relationship, by knowing who you're talking to and what were the previous interactions, you can adapt your pitch.
Videos are a great medium to keep a human touch to your interactions. It can be video conferencing, demo videos, just an email with a personal message given in a video... the field of possibilities is wide.
And those are things to do in order to turn your outside sales to inside!
Below we have a few tips that will help you sell remotely: