Which CMS should I choose? HubSpot vs WordPress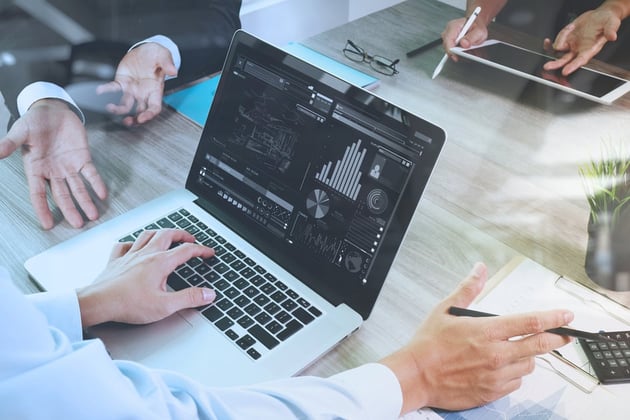 Choosing a CMS is an important decision for a business. Picking a CMS that doesn't match your goals can add a lot of extra work: you will have to spend hours and resources to migrate to a new platform.
Often, the quest of the best CMS ends with a choice between HubSpot CMS and WordPress. Which one would suit best your business? The answer is not simple. The right decision depends on what's important to your business in terms of content creation, lead generation, resources, etc.
In this post, we'll discuss how the 2 platforms compare in three different decision areas.
Content Creation
If you're investing in content marketing (and you should be) then you'll want a platform that makes content creation, management, and optimization easy.
Originally built for blogging, WordPress has a great interface centered around content writing and planning but is missing marketing tools.
The HubSpot CMS blogging interface is also simple to use, with the added bonus of being optimized for marketing tools that are not in WordPress include a CTA creator, inbuilt search engine optimization, responsive layouts, and analytics. These functions are all possible through WordPress, but require you to install separate third-party plug-ins.
While both WordPress and Hubspot offer tools for various content functions, HubSpot's are built into the software. Meanwhile, you must download WordPress plugins, and learn how to use and integrate them.
SEO
Google and other search engines do not base page rankings on what platform your site is built on. SEO best practices can be applied to any site. There are many plugins and resources in both WordPress and HubSpot for marketers who need help elevating themselves on SERPs.
HubSpot comes with SEO tools that will help you evaluate and tweak each page as you write them and can even teach key SEO concepts. Some other SEO features available in HubSpot include:
Inbound link tracking
Google Search Console integration
Page performance tracking
Competitor tracking
Suggestions on your website content, architecture, speed, responsiveness, UX...
When you first sign up for WordPress, you don't get any native SEO functionality. However, you can access both free and paid SEO plugins, which vary in function, reliability, and quality.
Cost
You can set up a basic website in WordPress for free. To get a customised and professional looking WordPress site, you will need to pay for: domain registration, hosting, premium theme and plugins, security services, and storage and backups services. You also need to budget money for developer services for advanced custom designs and in case of an emergency.
With HubSpot, you get all of your marketing software in one platform, but this comes with a higher price tag. To get your website on HubSpot, you will need to pay for $300/month for CMS Hub Professional or 900$/month for CMS Hub Enterprise. There may also be additional charges based on the number of contacts in your CRM and whether or not you add on the sales software.
HubSpot is the higher-priced option, but you get what you pay for, which includes your website, blog, email marketing, CRM, analytics and social media all in one easy-to-use platform.
Conclusion
At the end of the day, it really depends on your specific needs when it comes to picking a CMS.
If you are a small company without many resources or a focus on content marketing, and you are just starting out on your digital journey, WordPress may be the place to start.
If you have dedicated resources and marketing employees, HubSpot offers more support and resources for building an effective content marketing strategy. This comes with a higher price tag, but the cost of integrated marketing data, that helps drive and nurture leads through your sales and marketing funnel, is well worth the cost.
Download our free Hub CMS one-pager to know which CMS services we provide!