What to look for in a CRM in 2021?
2021 may be the year when you choose a new CRM to support your operations. If it is, then you should put everything into place to make the right choice! We've gathered the criteria to look for in a CRM in 2021 to help you find the best CRM for your organization.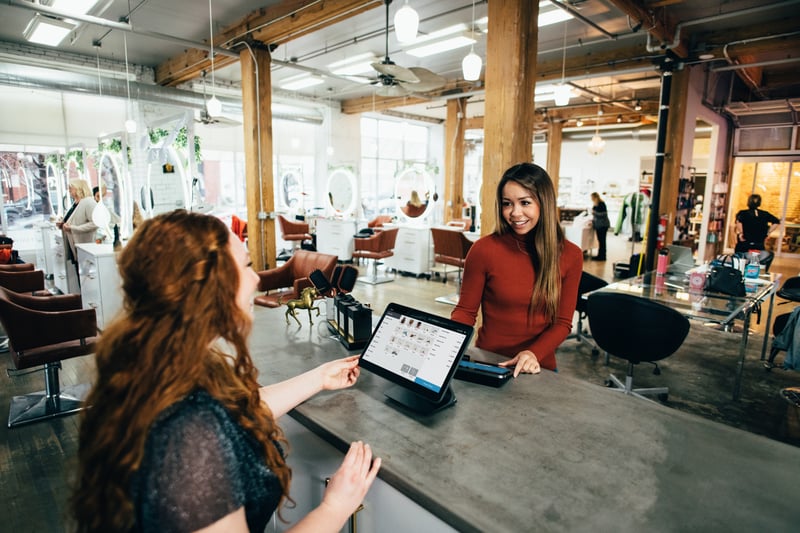 Choosing your CRM is something very important. Indeed, the implementation process takes time and energy, and if it isn't used by your team, everything is to do again. Making the right choice from the beginning is thus very important. To leverage the best technology, that will optimize your processes and your resources, some elements are to be taken into account. Either all times essentials and new technology used, check out the things to look for in a CRM in 2021!
UX
Enterprise User Experience has for goal to make the tools of your teams intuitive and enjoyable. Why? Because a tool that your team actually use is one of the best investment you can make. Indeed, it can increase the productivity of your teams. It has also the advantage of enabling the employees to onboard quickly. In 2021, this aspect has to be taken into account. Go for the tool that your team will use, that is intuitive and easy-to-use.
Scalability
The growth of your company should lead to a bigger team, more customers and more interactions with them. That means also to have more projects and things to put in place to engage the discussion with them and give them support in their activities. All of those things that you didn't need initially in your CRM, but you finally have the means and the will to get them. That's is why scalability is an important criteria. Indeed, you need a tool that you can use in the long run. For that, look for a CRM that can easily offer you more contacts and more functionalities.
Reporting
Data is what gives you the ground to improve your offer, your support, the way to approach people... and is at the core of a CRM. The more you are able to use and analyze it, the more you can get out of the tool. A good CRM will offer the possibility of reporting, allow you to choose the data to put in the graphs as well as the visualization of those.
Mobile app
The use of mobile's main benefit is that it enables your employees to have access to the information when they are not in the office. That leads to more reactivity which is good for your customer experience. Finding a CRM with a good app enables your team to manage their activities more efficiently. That can be contact details, in-app calling, mailing, etc.
Integrations
A good CRM should centralize the data from all of your customer facing activities. Either on the marketing, sales or support sides, your relationship with your customers will only be better if you know exactly what it is. Furthermore, if it integrates with the other tools that you're using, all of your teams will work on the same data. That's why integrations should be a big part of your choice.
Customer experience
The things to look for in a CRM in 2021 are what will either make your team's job easier, or either improve the customer experience. Customer experience is what will make your business grow!
AI
Artificial intelligence is used in CRMs to ease your work. It can be used to help clean the data, maintain data quality, suggest you ways to approach your contacts, and so much more. CRM that use AI well are thus tools that will be easier to use and that you can rely on.
Personalization
Personalization is what your customers want. Creating a personal relationship is key to improve the customer experience. The personalization's tools are thus one important thing that you should look for in a CRM this year.
Does it match your objectives?
All of those points are generic things to look for in a CRM in 2021. But the principal criteria you have to make sure it matches is the fact that it solves your problems and support your objectives.
Wondering about the roadmap for a CRM implementation? Look no further, in this blog we tell you all you need to know!