6 best practices to build an effective e-commerce marketing strategy in 2021
When doing e-commerce, the marketing that you'll do will be pretty important. It gives you the potential to reach a larger audience and to expand your business. As the techniques are evolving, here is what you should implement as best practices in 2021.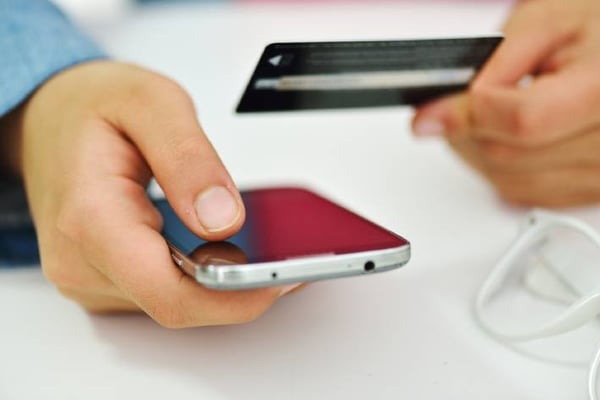 1. Consider the journey as a whole
Your marketing strategy has to take into account the fact that most of the visitors won't purchase the first time they visit your ecommerce store. That's why it is important to set up ways to nurture the relationship with them until they are ready to buy. For that, it is important to think about your customer, its journey and what you could do to improve its experience.
2. Invest in what works best : the power of email marketing
Most of the ecommerce professionals will tell you the same thing: 33% of your revenue will come from emails. It is a channel super important. Use it at every step of the way and adapt your strategy to the context : is this only someone that wants information, or someone ready to buy, or even that already bought? ... There are many situations and opportunities to convert or re convert your subscribers (and building an amazing relationship).
3. Invest in what works best : videos
Videos too are very powerful. I hereby link one compilations of very interesting statistics related to videos. Videos can help you present the enterprise, the products, benefits to buy from you, testimonials, demonstrations of your product... Lots of opportunities. Don't miss them and start doing videos ! You'll find here interesting information to orient your use of videos.
4. Make it easy to buy
In order to make it easy to buy from you, there are multiple things that can be put into action. But those are three points that are very important:
1. Leave enough opportunities to buy. That means to highlights your most popular products on the homepage, putting the buttons to purchase in places that are intuitive and easy to understand...
2. Make sure that your website is secure. Use payment methods that are secure and leave guarantees to your customer that the process is secure. It is also a matter of making your website secure. The norms today are to implement the SSL on it. This is a basic: without it, you won't secure and might frighten visitors away.
3. Allow multiple payment methods. Today, there are multiple payment methods available. Your customer probably has a favorite one and it would be great to enable it on your website.
5. Choose well your platforms
In terms of e-commerce platform, we recommend Shopify and Prestashop, because they are very easy to use. Their other big benefit in terms of marketing is that they integrate with a lot of tools. Indeed, you'll need a whole set of marketing tools to support your efforts : chat, email, analytics, social media, ads, blog... For that, there is a large panel of possibilities, but we recommend using HubSpot. Why? Because all of your marketing tools are at the same place and works on the basis of the same data.
6. Analyse, analyse, analyse
Every good marketing should be based on insights, on data analysis and evaluation of what worked well and what didn't. By analyzing, you will find what works for your business and invest your resources in those areas.
6 best practices to boost your ecommerce marketing strategy
In resume, to boost your ecommerce marketing, you should follow the trends in ecommerce and in marketing: videos, email marketing, but also think about your customer first, its experience so that it is easy for him to buy, choose well your tools and learn from your experience and the data collected. If you're new to e-commerce and want to start with it, then read our article about it!
If you want to know more about how we can help your e-commerce business, take a look at our e-commerce consulting page: